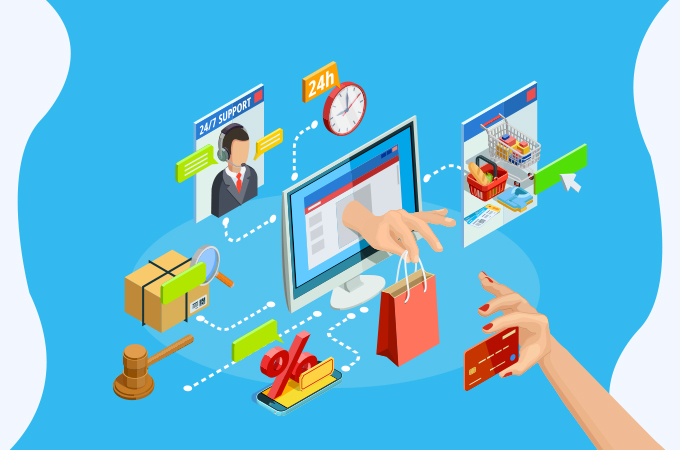 B2B is one of the fastest-growing segments that has witnessed unprecedented acceleration post the pandemic. Smartphones, tablets, and other mobile devices are extensively being used to shop online. B2B retailers are looking for a seamless "Amazon" like experience while shopping for products and services. B2B eCommerce has very different functionalities and demands that sets it apart. A marketplace is essentially an eCommerce site that provides a centralized platform for buyers and sellers to interact and do business seamlessly.
Most B2B brands function traditionally and maintain personal relationships with vendors and partners that have been in place for decades. However, in the digital age, these B2B companies have to rethink their footprint and establish connections with customers who are thinking and purchasing differently. This will allow them to scale and easily reach out to key customer demography. The pandemic has increased our reliance on digital commerce, and B2B buying is not left untouched by this trend.
It is important to recognize that the digital economy is forcing everyone to re-evaluate their traditional strategies giving rise to competition even when there was none. Digital business buyers are expecting consumer experiences that are tailor-made for their requirements like dynamically updated price and inventory displays, merchandising, and promotion that B2C buyers already get in their transactions. According to a study conducted by Net Solutions, B2B is continuously taking cues from B2C and emulating the latter's market trends and strategies.
B2B companies are moving online because this is where their customer base resides. A Forrester research says that 74% of B2B buyers prefer to research online before making purchases. The clients are looking for online knowledge about the products and services. While new avenues are emerging for B2B brands, many lack digital commerce marketing or fulfillment skills. Therefore, to stay relevant they require the services of an established B2B marketplace that they can then leverage for their services.
B2B vendors are generally wholesalers and retailers who have clients that deliver to their end customers. A B2B web store can serve as a common platform for procurement, ordering, scheduling deliveries, overseeing the execution of contracts, etc. Technology today has simply made it easier for B2B vendors to conduct business seamlessly. It allows for transparency, rapid delivery, access to various products and services under the same roof. If you are looking at scaling business, then it is wise to consider B2B marketplaces. It will help you connect to more trading partners than traditional means and stay updated with the market's changing demands.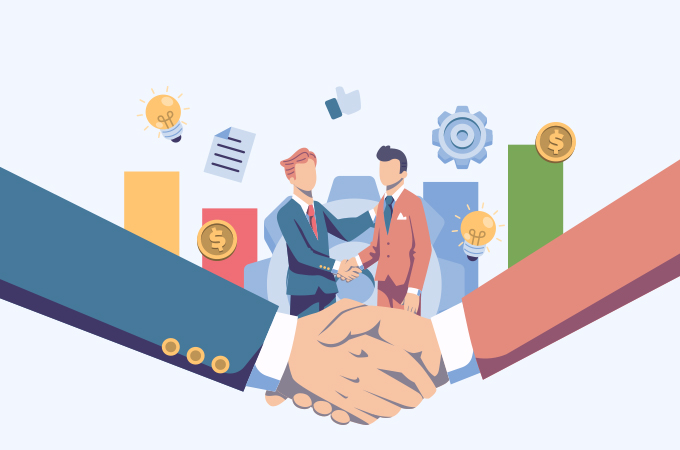 Another important aspect of the B2B business is the trading or the transaction process. While B2C vendors opt for payment by credit card, or online payments, B2B transactions happen through bank transfers or invoice-to-invoice. Similarly, B2B has a contract with the seller that guarantees them certain incentives like bulk pricing, discounts, payment deferrals, installment payment, etc. All of these factors are dependent on the status of the vendor, credit limit, purchase history, regularity of payment, and an amount of personal touch. However, there are also one-time vendors without base contracts, which need to be accommodated accordingly.
Getting ahead of the competition is one of the reasons that vendors are opting for B2B marketplaces aggressively. Many sectors like wholesale and manufacturing have historically been slow to adapt to technological advancements. According to McKinsey's research employing innovative business strategies can result in higher returns on investment. B2B marketplaces allow vendors to cater to existing customers while adding new ones by giving them what they want through highly curated digital experiences. Another important reason why B2B vendors prefer marketplaces is price transparency.
B2B marketplace is an excellent medium for earning additional revenue and positioning your business as a potential market leader. B2B is more than a mere webshop that allows rapid delivery, greater product selection, and transparent pricing.
If you are a B2B or thinking of scaling your business, then you must consider B2B marketplaces. Citytech Software has developed a B2B eCommerce solution powered by nopCommerce that meets the growing demands of the B2B industry. Leveraging the various modules of the platform B2B vendors can increase sales, reach wide customer demography, and maintain operations seamlessly through digital commerce. To know in detail how the platform can transform your B2B journey, visit https://www.citytechcorp.com/solutions/b2b-nopcommerce/