Paylite HRMS, our premium HR management software, is crafted to address the changing demands of the modern workforce. It is tailor-made to solve the problems faced by modern organizations by automating manual tasks, thereby saving valuable time and resources.
It offers world-class security features that keep your valuable data safe and secure.
With Paylite, streamline your organization's HR workflow and conduct your HR functions remotely with Paylite's mobile applications.

End-to-end HRMS system to meet your growing business needs.

Comprehensive employee self-service modules to reduce paper work.

Makes compliance easy with local labour law.
Why choose Paylite?
Maintain a centralized HR database across the company which is easily accessible from different locations.
Supports multi-company/entity setup with Multiple currencies
Employee Leave accounting
Employee Loan accounting and integration with payroll
Defines unlimited allowances and deductions
Extensive Self Service module for automating Leave and Loan application
Alerts for expiring documents like visa, passport, driving license, Iqama, etc
Multi-level security for data access
Browser-based access to key employee information
Integration with attendance recording/access control systems
Mobile app for Employee Self Service
Onboarding for smooth joining of new employees
Recruitment module for quick and efficient hiring
Performance Management module for managing employee performance and goals.
Maintain salary progression history
Arabic support
Salary calculations and WPS reports for direct credit from Bank to employee
Training management
Government Relation – PRO work
Gratuity/End-of-service calculations
Timesheet module for allocating project-wise expenses
Out-of-the-box integrations with different ERP systems like SAP, JD Edward, Dynamics NAV, and Dynamics GP
Architecture
Form Designer – Create custom forms and workflows 
Customizable Reports – 100+ predefined reports. You can create any number of user-defined reports or edit existing ones
Code-free architecture – Requires minimum maintenance and testing
Modules

Core HR

Payroll

Self Service

Attendance System

Application Tracking System

Performance Management

On-Boarding and Off-Boarding

PRO Module

Timesheet

Mobile Apps
(Self-Service)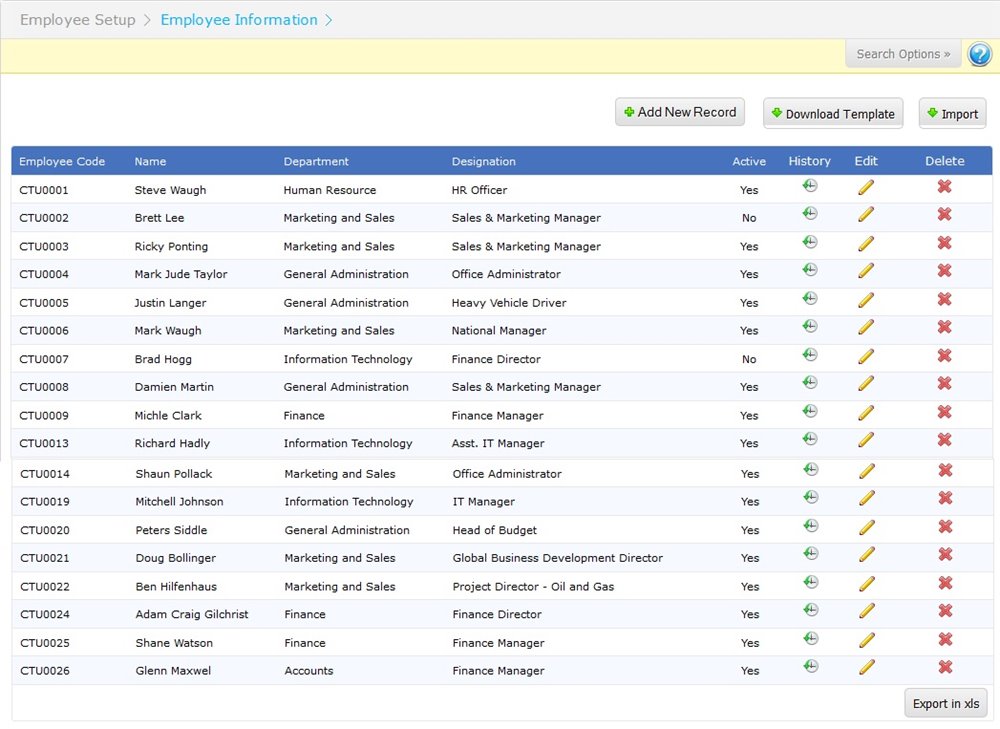 Employee Info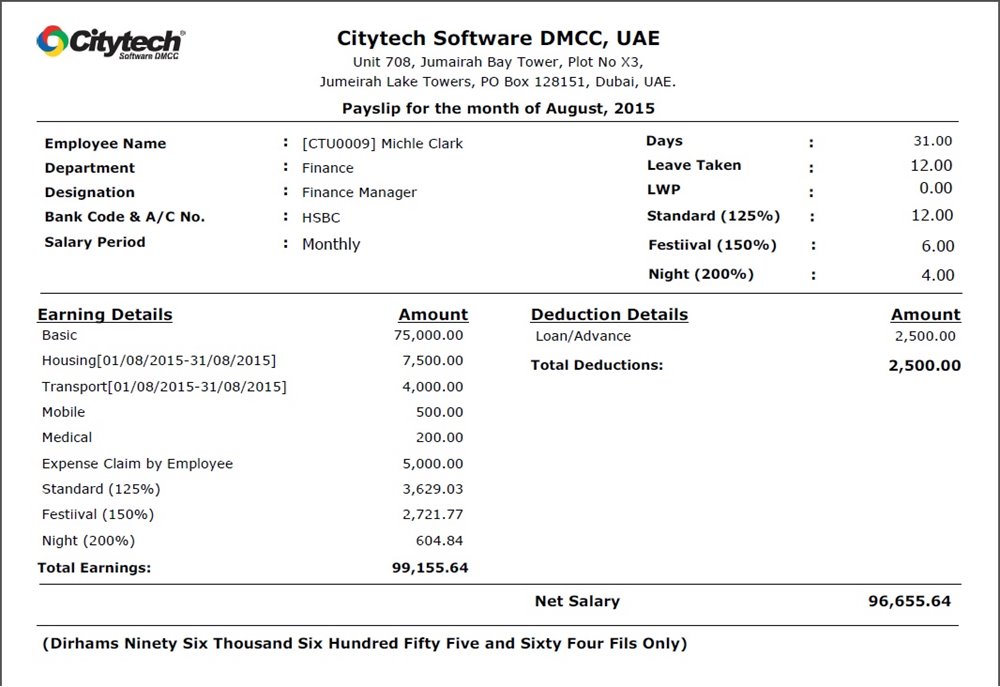 Payslip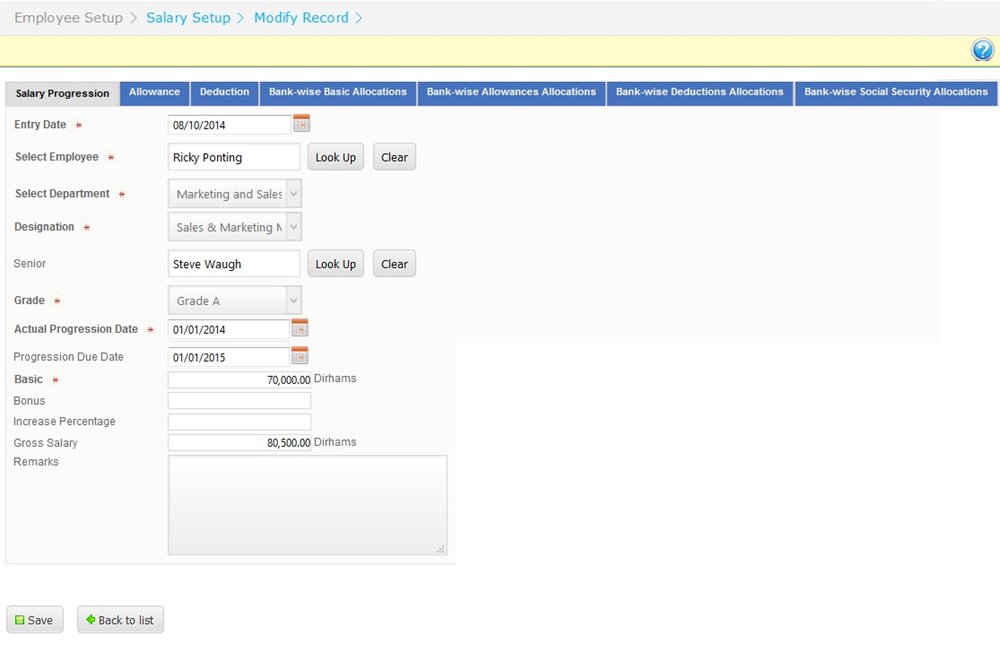 Salary Setup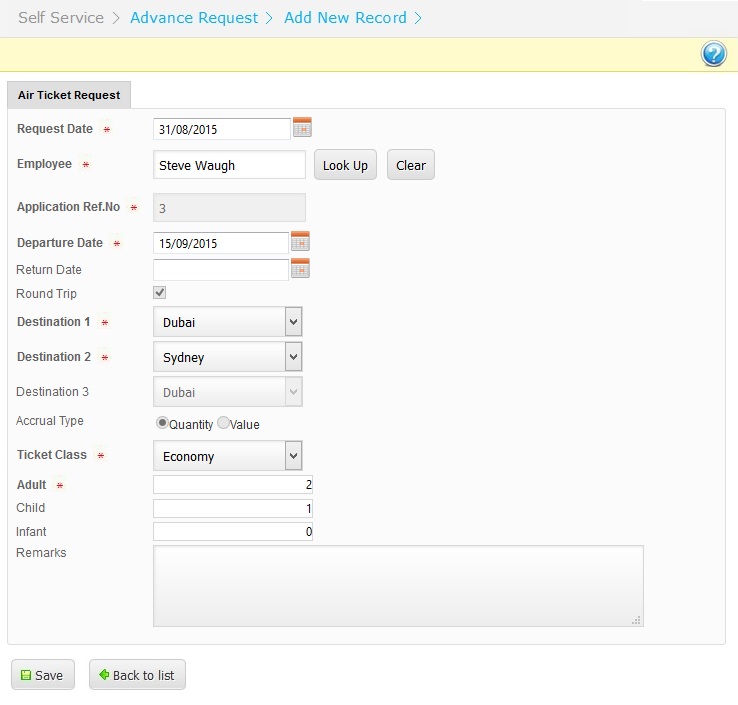 Airticket Request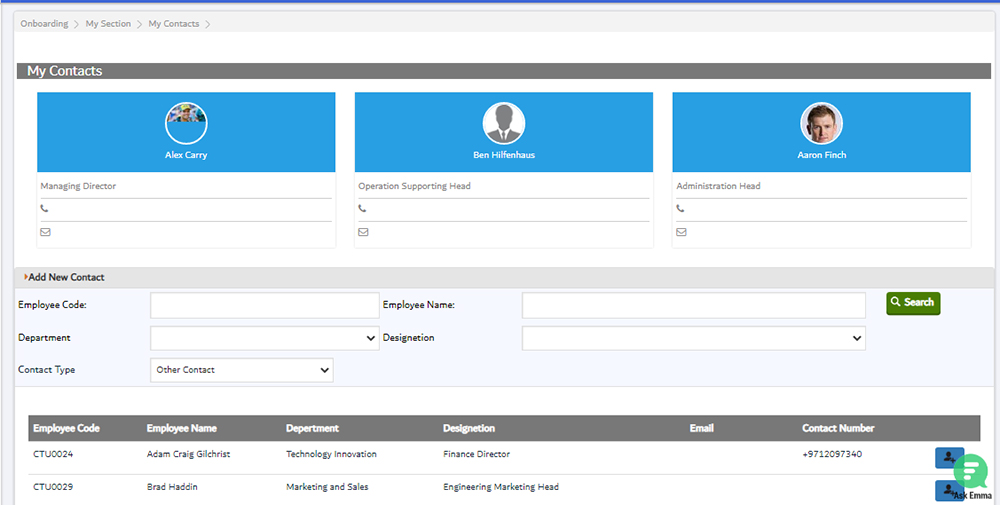 On Boarding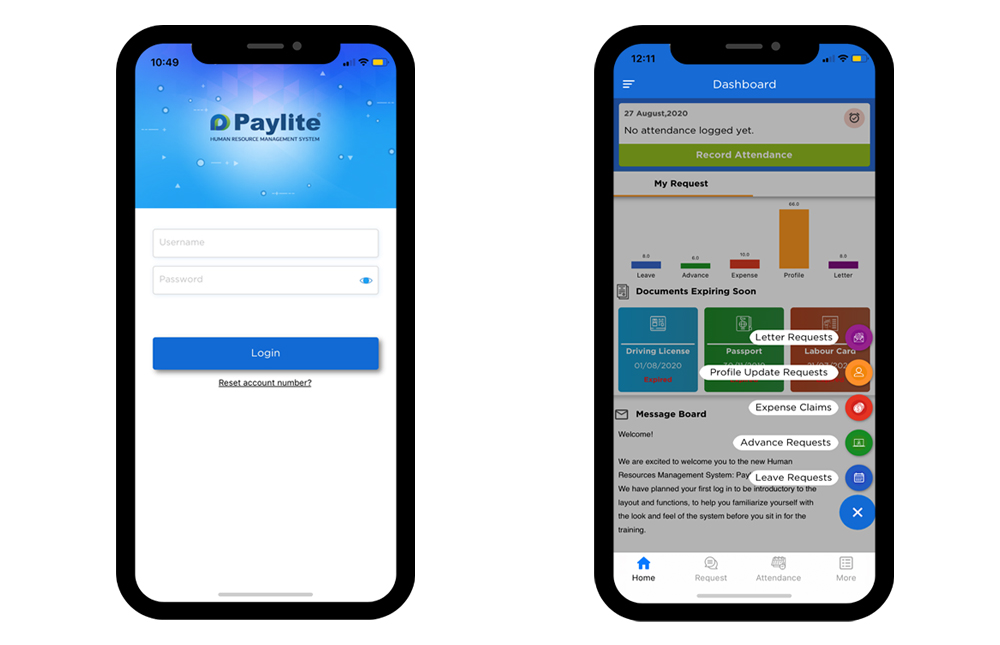 Mobile Apps