Build Extensible CMS Platform Leveraging DNN Services
Create a powerful, feature-rich, scalable solution on the DotNetNuke platform with Citytech
Powered by Microsoft .NET, DNN has powerful features that enable programmers to develop dynamic, interactive, and full-fledged enterprise websites. Citytech offers premier DNN services to build feature-rich CMS. Our team provides robust DotNetNuke solutions to fulfill key requirements for various industries. Citytech's strategic partnership with Microsoft allows us to leverage unparalleled DNN services that deliver high ROI and fulfill key business requirements.
Our specialized DNN services include development, customization, version upgrade, migration, module development, integration, and support services. Our team delivers client satisfaction and consistent growth through innovation and the adoption of modern strategies.
Key Features of DotNetNuke
Aspects of Choosing DNN Development Services for Your Business
Offers a multilingual platform
Easy module development
Simple content management
Customizable pages and theme
Quick and easy site administration
Inbuilt error management system
Robust security measures and data protection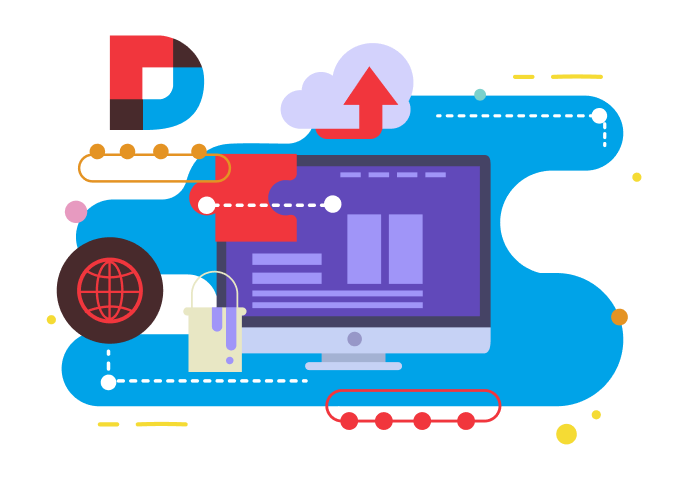 Our DotNetNuke Development Services
We deliver custom scalable DNN Solutions for clients across the globe.
Website Development
Get an amazing, SEO-friendly, easy-to-manage, and customizable CMS website leveraging the DNN technology. Our team is with you in every step of website development, from planning and design to hosting the DNN website application.
Module Development
Our technical knowledge equips us to deliver custom modules that expand the functionality of the DNN platform. Based on the business requirements, we create custom DNN modules that fulfill your requisites and meet future business demands.
Theme Development
Get professional, responsive, and cohesive themes developed for your site, or customize existing DNN themes to suit your needs. Citytech's experience with theme development helps create a stronger brand identity, improves site functionality, and better caters to your target audience.
Version Upgrade
Our team can upgrade your existing DNN site to the latest version with zero business interruptions. Our carefully crafted plan for version upgrades ensures the latest upgrades, compatibility evaluations and no hassles to your existing operations.
Support and Maintenance
We help manage changes and offer support to keep your site secure and up-to-date with the latest DNN upgrades. Our support services don't end with the delivery of the project; we help manage the website and troubleshoot issues and improve performance and online visibility.
Why Choose Citytech for your DNN Project?
With a strong background in Microsoft.NET technology, we deliver projects that create an impact.
Over a decade of DNN experience
A well-defined process for the upgrades
Instant support for critical projects
A team of experienced DNN developers
Range of DNN services:

Custom module development

Migration and version upgrades

Domain expertise in Retail, Entertainment, Health, Travel, Media, and other industries
Maintaining privacy and confidentiality of the projects and data
Tailored solutions for client-specific CMS needs
On-time project delivery
Our Engagement Procedure
Outstanding CMS Websites, Delivered by a Premier DotNetNuke Development Company!
Book a Free Consultation
Contact us for a no-obligation free consultation for your store upgrade.
Discussions with our Business Team for Project Scope and Deliverables
Our domain experts will discuss your business requirements and recommend a suitable action plan. Their considerable experience in DNN CMS Development will add significant value to your project.
Finalize Project Scope, Terms and Timeline
We present a detailed project scope which includes the best approach for the tasks at hand and a breakdown of requirements into milestones, along with the timeline and associated costs.
Release Management, Deployment and Maintenance
Our team updates the project on the UAT server regularly during planned sprints. We assist with all project delivery steps, ensuring minimum downtime or loss of business.
Agile Execution and Delivery Process
Citytech executes projects in the Agile development process. We divide the project into multiple sprints. We manage projects using tools like Task2bill, Basecamp, Asana, Jira, Visual Studio Team Server, or Trello based on the client-side ecosystem.
Discover the finest DNN modules, experience seamless deployment, and world-class support services, only with Citytech!