Application modernization services aim to fuel innovation and aid organizations in becoming more agile to face the new normal. Software application modernization is at the core of innovation as it improves scalability and decision-making, reduces costs, and enhances efficiency.
Legacy applications might play a very vital role in your business operations. But there are several reasons why you should consider replacing them:
Not fulfilling present business needs
Bugs and performance issues
Difficult to use and lacking support
Not scalable with increasing business size
Cannot take full advantage of the cloud
Running on an unstable or unsupported platform
Facing security vulnerabilities
Unable to connect with other applications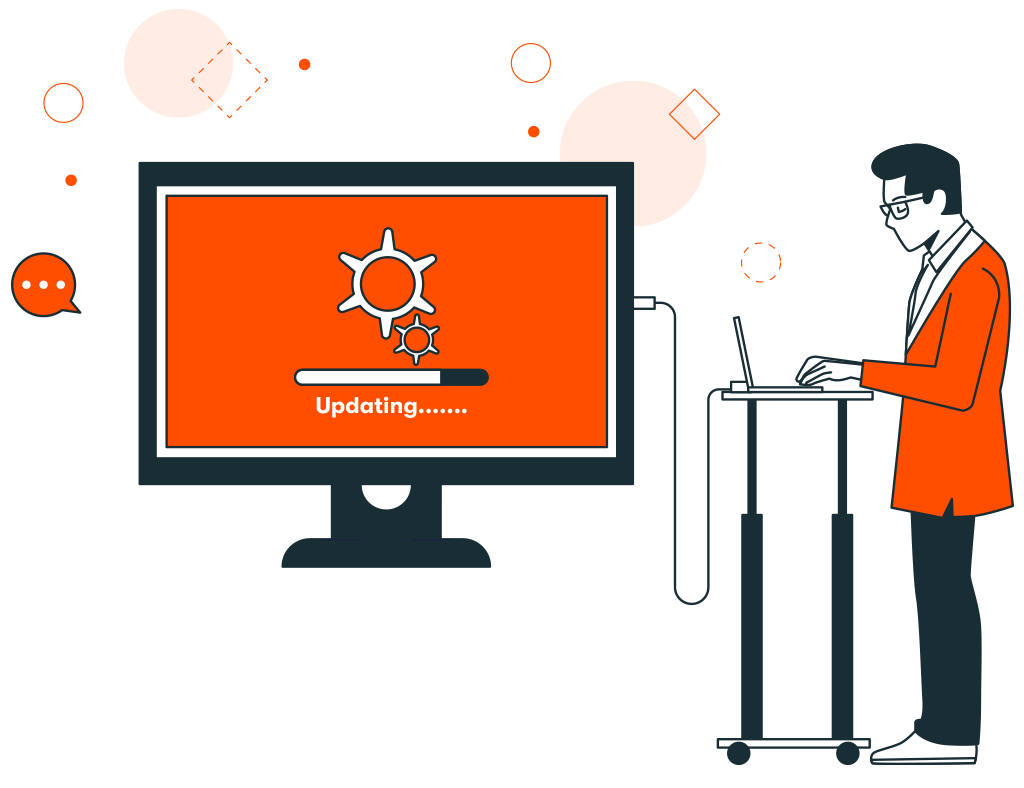 Modern-day technologies like Artificial Intelligence (AI), blockchain, analytics, and cloud are not compatible with legacy systems creating a huge competitive disadvantage for enterprises. To bridge the gap, it becomes imperative to adopt application modernization solutions that deliver high business value through digital transformation.
At Citytech, we modernize your legacy applications with zero disruption to your day-to-day activities. Our team of experts spend time carefully understanding your business needs and suggests solutions on the applications, platforms, and technologies to be used. We develop applications that deliver value to all your stakeholders.
Citytech can help with re-architecting, re-platforming, strategizing, scaling, UI/UX improvements, API services, feature improvements, cloud migration, and much more. Our solutions will help you realize business value by accelerating the adoption of digital technologies while minimizing risk.
Reimagine possibilities with Citytech.