Kentico, an integrated marketing solution, provides features for building websites, intranets, online communities and e-commerce solutions on the Microsoft ASP.NET platform.
It supports mobile websites, SEO, document management, online marketing tools, multilingual websites, and multi-site management and comes with out-of-the-box functionalities for developers and marketers.
As a Certified Kentico Gold Partner, Citytech is adept at handling all your Kentico programming and customization requirements. Years of experience and a team of Certified Kentico Developers help us deliver custom-made solutions based on your specific needs.

Kentico is trusted by –

Our services
Grow your online business with us.

New Site Development
Kentico Set up
Custom theme
Custom WebParts
Deployment on Azure and optimizations
Multi-lingual and Geo-targeted websites

Marketing Automation
Workflow setup
Lead capturing and scoring
MVT and A/B testing setup
Persona implementation
Marketing campaigns
Custom Landing pages

Ecommerce Solution
Ecommerce store set up
Multilingual Store
Multiple currency
3rd party integrations

Maintenance & Optimization
Ongoing troubleshooting
Code optimization
Patch fixing
Version upgrade
Security audit
The Citytech Difference
We are Kentico experts. Be it a simple site or a complex portal, we do it all. We offer end-to-end solutions to keep you ahead of your competition in an ever-changing CMS landscape. With over a decade of experience on the Kentico Platform, we can take your digital experience to the next level
Certified Kentico Gold Partner

More than 10+ years of Kentico development experience

Multiple 'Kentico Site of the Month' awards

Growth accelerators driving revenue for your online business

T

ailor-made solutions for your business requirements

Industry-standard Project Management tools and practices to ensure delivery on time

Cl

ear and transparent project communication

E

nterprise-class security practices to keep your data safe

Team of experienced Kentico developers

In-depth working experience in Kentico EMS, Kentico CMS, Kentico Intranet development and Kentico eCommerce implementation

E

xtensive knowledge of working

on custom workflow implementation, web parts configurations, API integration

,

and much more.

GDPR compliance
Our engagement models
Find an engagement model that meets your business needs.

Why choose Kentico?
A complete, all-in-one solution
Easy-to-use browser interface
Full-featuered Content Management System
Highly flexible and extensible
Rapid development and a short time to web
Create a winning omnichannel strategy
Improve customer interactions with personalized digital experiences
Highly scalable solution that powers your business growth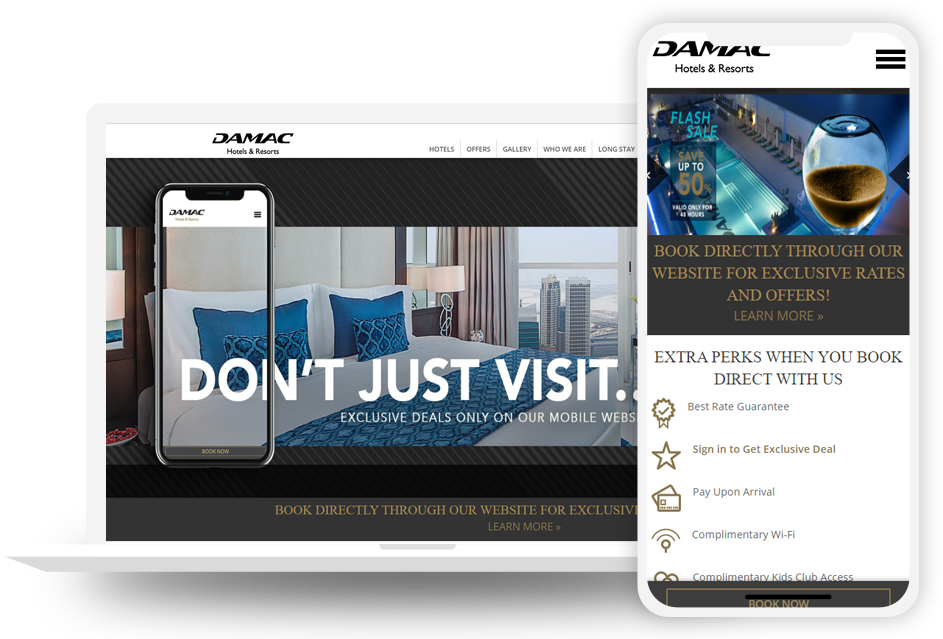 www.damachotelsandresorts.com
DAMAC Properties is one of the largest luxury property development companies in the Middle East; and DAMAC Hotels and Resorts is its hospitality division
We have implemented
Arabic and English interface
Integrate with travelclick for room booking
Customization for Room & Suites, offer, 360 View and Gallery Page for each hotel
Setup Content publishing workflow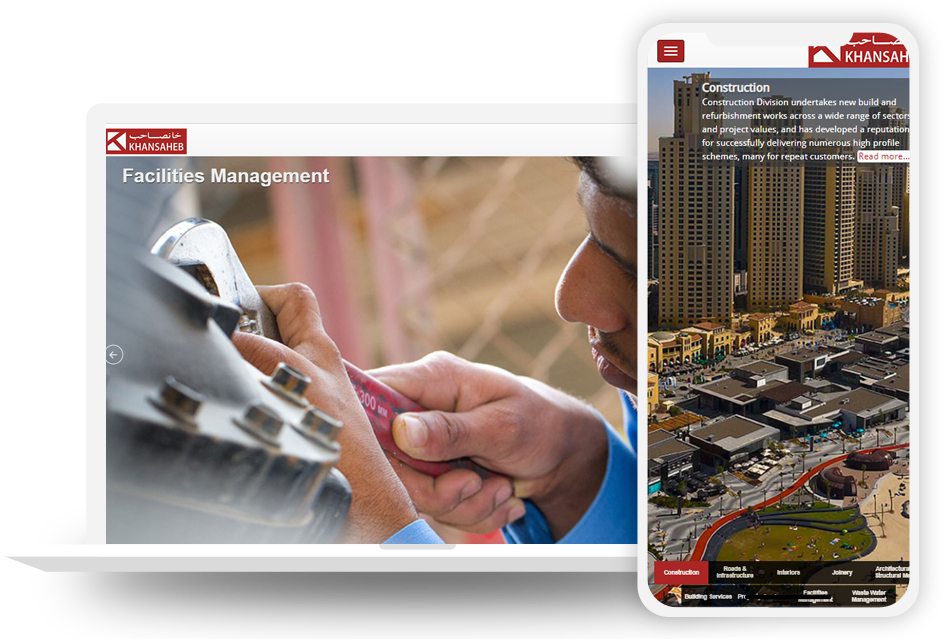 khansaheb.ae
KhanSaheb is the longest standing contractor in the United Arab Emirates and have their presence across all building and infrastructure sector. It is considered one of the leading Construction and Facility Management companies in UAE
We have implemented
Intranet built on Kentico for all employee
Integration with active directory
Access control based upon workgroup and department
Implemented multi-level authorization for media relevant information broadcasting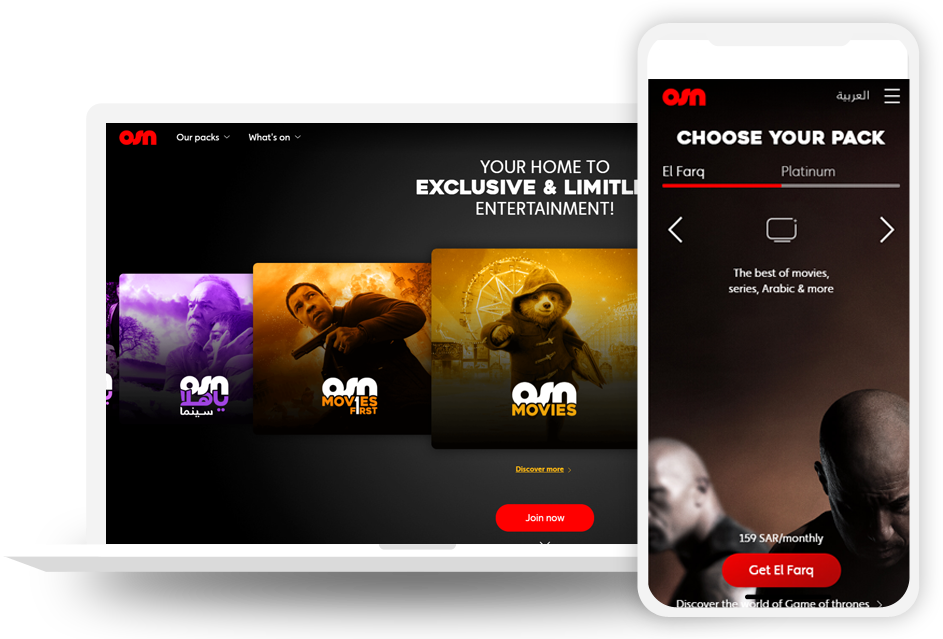 www.osn.com
OSN is the region's leading entertainment network with the rights to broadcast into 24 countries across the MENA. With over 150 channels, OSN's strength is its unbeatable range of exclusive programming led by its long-term partnerships with studio majors including Disney, HBO, NBC Universal, Fox, Paramount, MGM, Sony, and DreamWorks.
We have implemented –
EPG (Electronic program guideline) Integration
Single sign – on within multiple site
Integration with CRM Server through WCF for Authentication, Subscription and Payment Integration
Country Specific Content, Channel details, Pricing information
Multiple content author with workflow
Arabic and English interface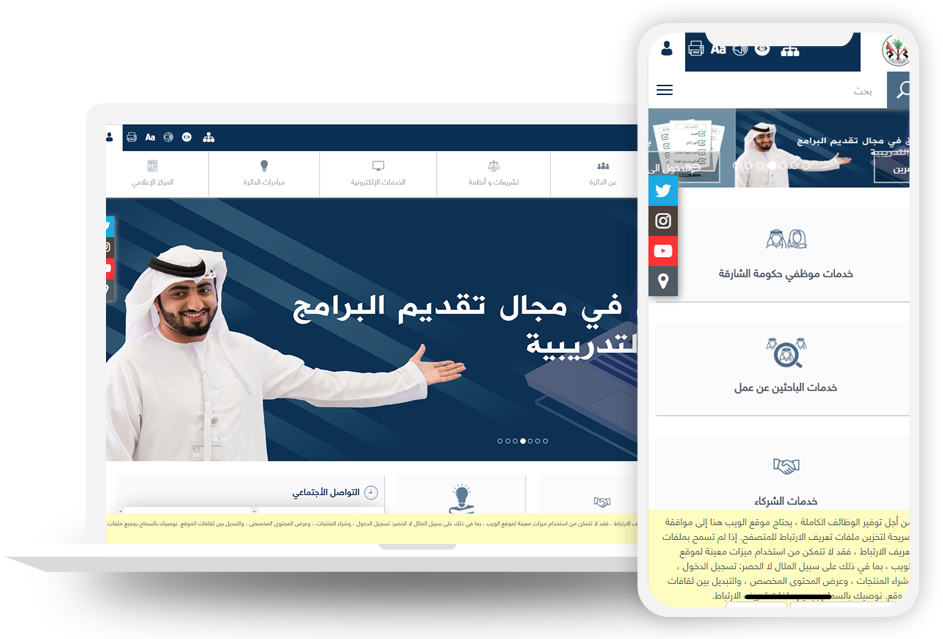 dhr.gov.ae
Directorate of Human Resources – Sharjah Govt. is focused in the development national workforce according to the best modern concepts and international standards applied in the field of human resources. Around 30000 employee of the Sharjah Government across many departments are using this platform
We have implemented
Integration with various E- Service forms and channels, Single sign-on using Active Directory
Arabic and English interface
Migration of legacy code from older Version of Kentico (V7.0) to latest version
Developed API for Mobile Application
Different department can control different section of site using Content Authorization, Roles and workflow feature of Kentico.
Content Personalization
2 subsites for Loyalty program and Annual Conference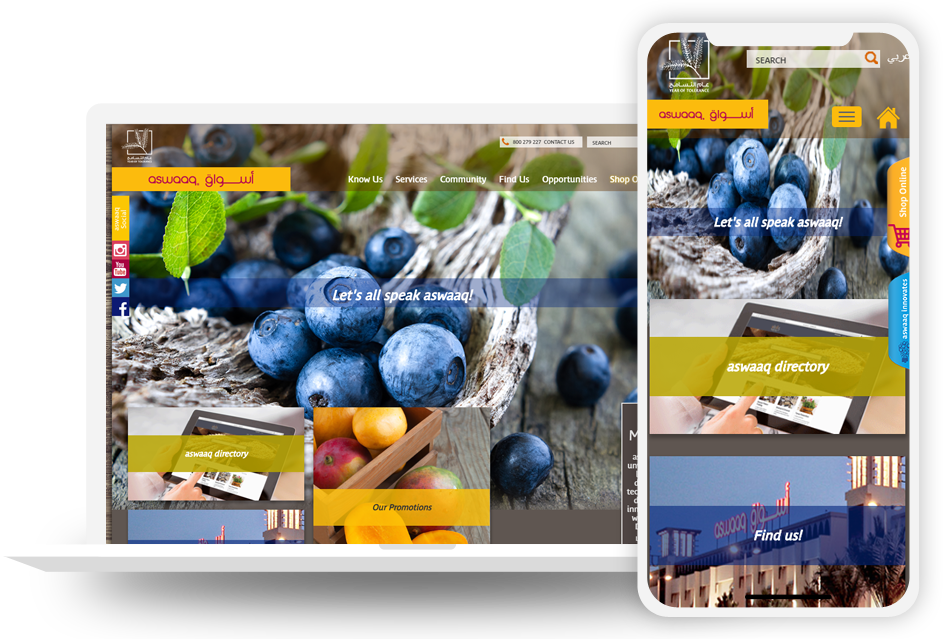 www.aswaaq.ae
Aswaaq is recognized as a trusted retailers in UAE. Aswaaq manages and operates supermarkets and retail community malls that combine the spirit of a bazaar and give the feeling of an outdoor market located at the heart of the community.
We have implemented
Implement custom design
Arabic and English interface
Persona Implementation
Create workflows for multiple content editors
Customized workflows for leasing opportunities and career opportunities
 Awarded as site of the month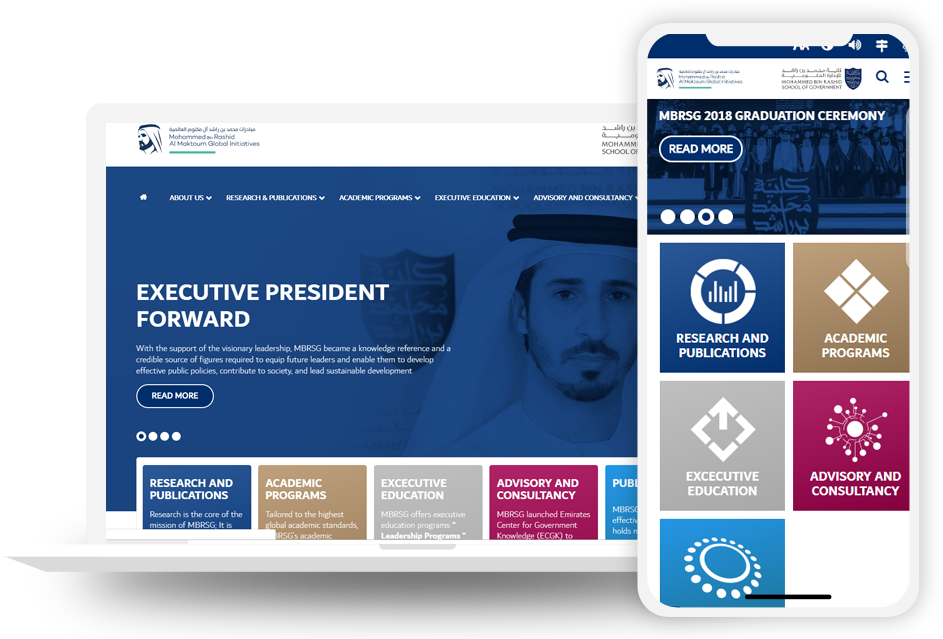 www.mbrsg.ae
The Mohammed Bin Rashid School of Government (MBRSG) is a research and teaching institution focusing on public policy in the Arab world. MBRSG aims to promote good governance through enhancing the region's capacity for effective public policy.
We have implemented
Persona Implementation
Knowledge Portal with online purchase option
Customized flows for Students, Delegates, Training coordinators, Job seeker
Workflow for Course Registration, Event Registration and content publishing
Custom reports
Developed Part payment support in Kentico.
Option to buy product on behalf of other.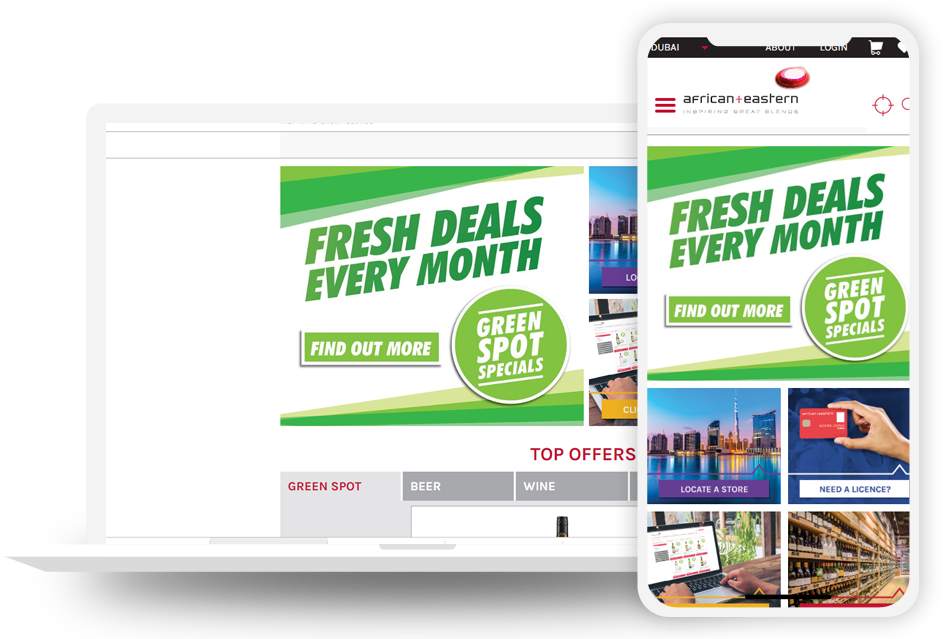 www.africaneastern.com
AfricanEastern is largest importer, distributor & retailer of beverage alcohol brands in the Middle East and Arabian Gulf region.
We have implemented –
Regions specific site with its own product, pricing and offer details
Integrate with ERP system for product details, its variants and stock
Integration with Salesforce
Post sales data to ERP.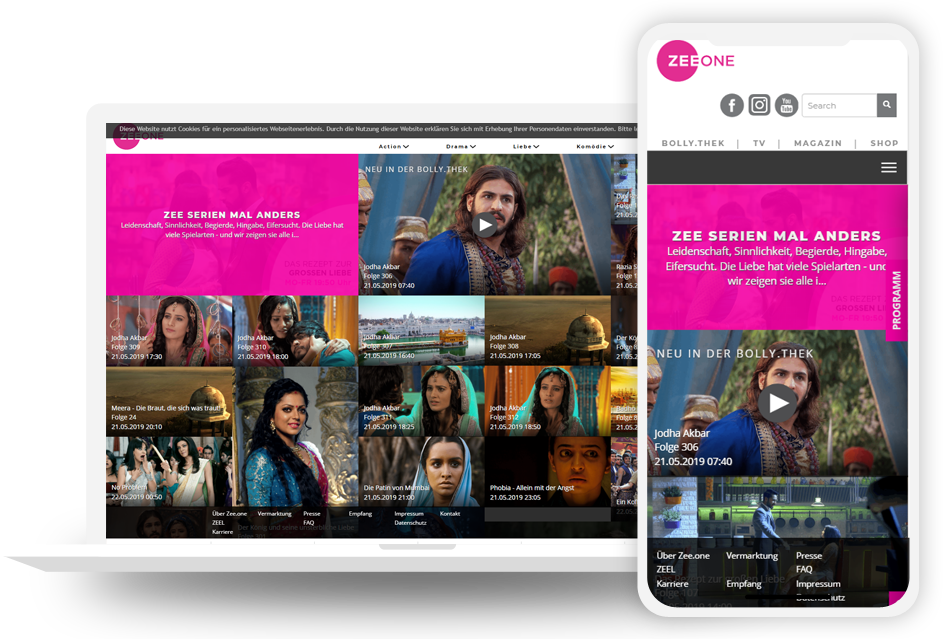 www.Zeeone.de
ZeeTV Germany has launched Bollywood channel for German users. As this is Free-to-Air, its main revenue source is Advertisement, which is generated from catch-up program video.
We have implemented –
EPG (Electronic program data) Integration
Google Interactive Media Ads integration with Video player
Data migration from Magento 1.9x site to M2.x site
Catch up program available in video player
Webfarm setup to handle high traffic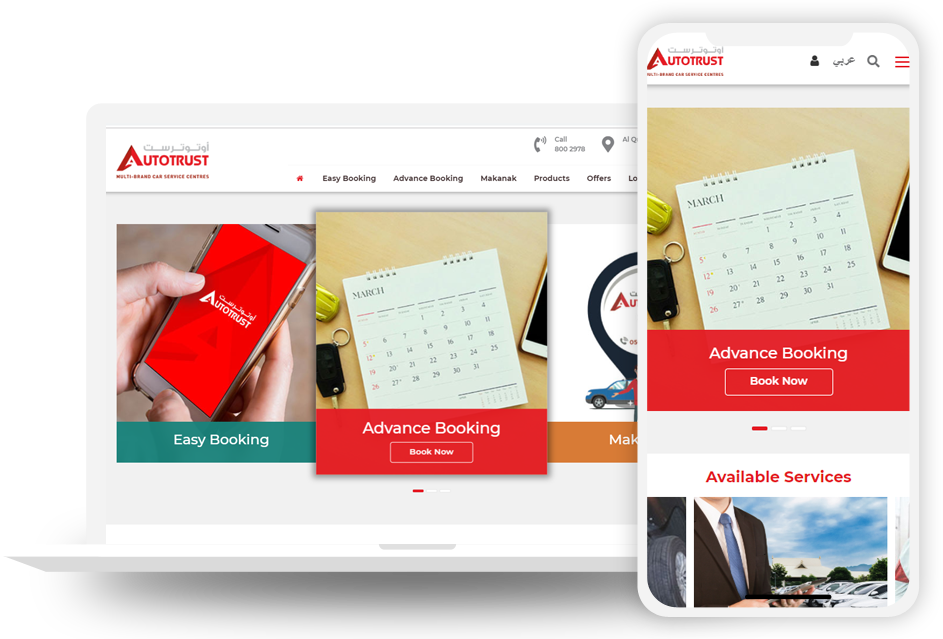 www.autotrustuae.com
AUTOTRUST is a part of the AW Rostamani Group that traces its history to 50 years back in the UAE with Arabian Automobiles, one of the most awarded and recognized Automotive businesses of UAE.
We have implemented
Subsite for sales and service subsite
Integration bus to synchronize all Car product and its inventory from ERP.
Generic Car Search control to be used in different section of site.
Customization for Suggested Car and View Cars
Create workflows for multiple content editors
Arabic and English interface
Awards & Achievements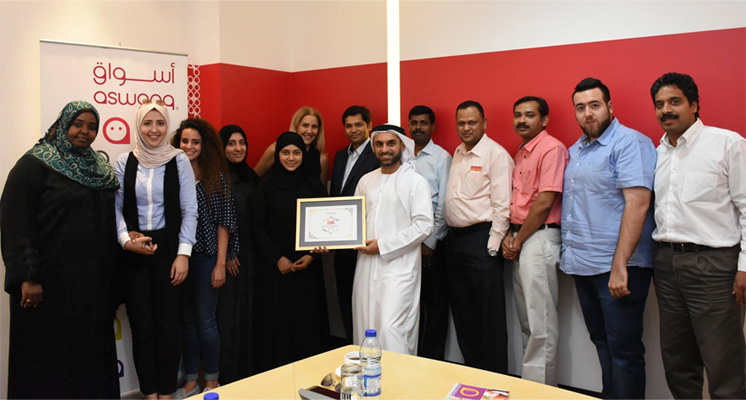 Aswaaq.ae is selected as Kentico Site of the Month
A corporate website which helps to lead the traffic to their online grocery store.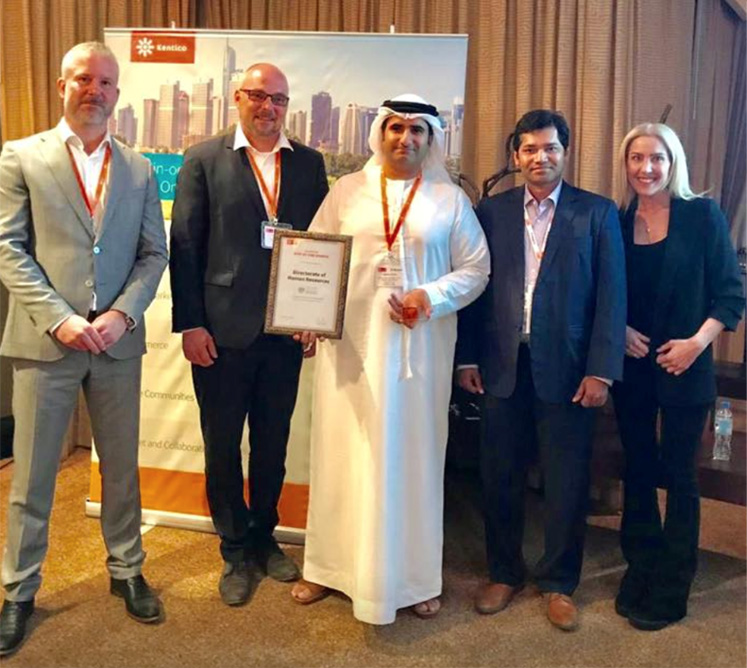 Government of Sharjah – Directorate of Human Resources has been selected as Kentico top 10 website of the month
HR conference brings together key human resource professionals to share their experiences, insights, and latest developments in the field of human resources.
The Story of Kentico