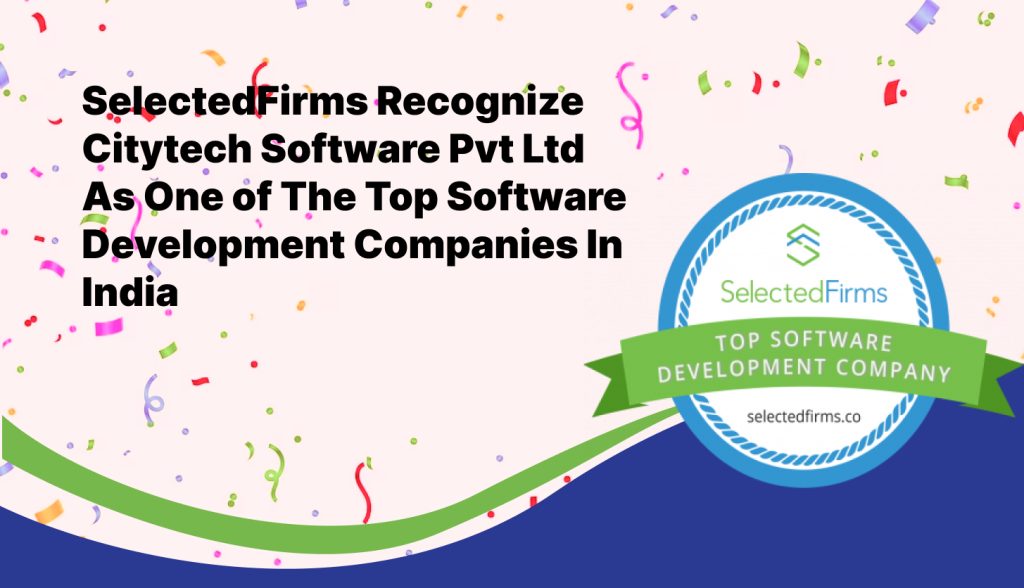 We are proud to announce that SelectedFirms has named Citytech Software as one of the top Indian software development companies.
Selected Firms is a renowned platform for B2B companies that publishes reports on the leading eCommerce, web, mobile, and digital marketing companies regularly and annually. In addition, they help service seekers in connecting with relevant service providers via valuable information on their service quality, reviews, portfolio, and credibility.
SelectedFirms compiles a list of high-potential businesses based on their projects, experience, expertise, and outcomes. In addition, it picks the best companies in their respective specializations based on extensive analysis. Citytech Software's continued efforts have also earned us an honourable place on the list of top eCommerce development companies in India.
Why SelectedFirms Choose Citytech Software?
More than 125 experienced Citytech employees work efficiently to deliver the promised results. Whether start-ups, SMEs, or enterprise-level businesses, we believe in providing superior quality services by pinpointing customer requirements and developing a strategy to gain continuous success.
Furthermore, we have earned experience from our previous commendable projects with clients based all over the world. Our firm offers an array of assistance, including web-based and eCommerce solutions, UI/UX Solutions, client-server applications, ERP, mobile app development, and many others. We have also provided solutions for different domains with the help of experts in multiple niches. We have a blend of developers, testers, designers, project managers, business analysts, and marketing personnel in our company.
The team of Citytech Software cares about the consumer the most and concentrates on smooth client interaction and communication. We are available 24*7 to deliver our clients the best possible experience and instant relief from their concerns. It is a privilege for us to have been named one of the top eCommerce & software development companies in India by Selected Firms this year. Our commitment and determination have been awarded, and we are delighted to share this remarkable achievement with you all!