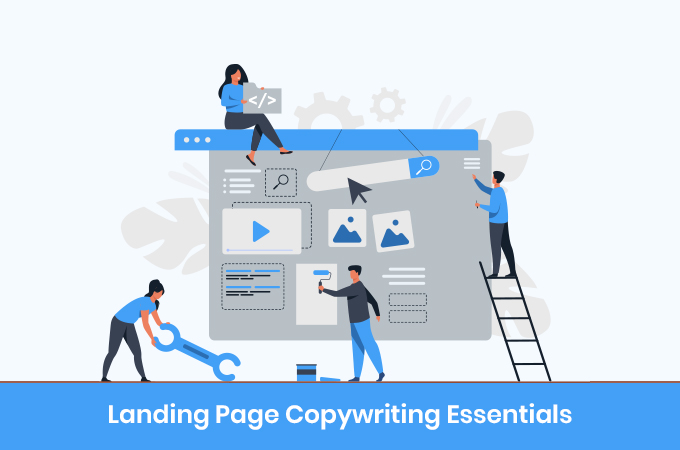 Your website landing page is not the place for mediocrity: as it can make or break your conversions. Visitors visit your website and click away and you rack your brains to understand why there are no significant conversions despite all the optimization work. To nudge the audience in the right direction, writing an engaging, precise, and targeted copy is essential. Copyrighting isn't some high art, but at its very core, it is about persuasion. It is about communicating the right message to your audience and convincing them to take the right action.
Before you get on to writing your landing page copy it is essential to figure out the following:
Identity and USP of your brand
The end goal
Know your audience
Understand your competitors
Know your traffic source
Offer audiences the thing they are looking for in your website
Understanding the basics can help you significantly in writing a better landing page copy. While every website differs, the guiding principles of copyrighting remain more or less similar. Brilliant copyrighting requires ample research and experimentation to nail. Here are a few tips to make the copyrighting journey smooth:
Who are you writing for? Do they speak the same lingo and use similar euphemisms? Knowing and understanding your audience forms the crux of a good copy. Without understanding their specific requirements your copy will be superficial and lacking in depth. Knowing your customer is the key to writing a landing page copy that will convert. It makes it much easier when you know who you are writing for. Cut the clutter and make an effort to know your audience beyond the basics and write an engaging, and persuasive copy that immediately appeals to them.
Craft a compelling headline
The landing page headline should be a "hook" that compels your audience to explore further. Headlines should be short, intriguing, provoke interest among the intended audience. A headline should be crafted in a fashion that holds interest and makes the visitor stay put on your site. The strategy for writing a compelling headline is to attract attention, provoke consumer intent, be straightforward, present the offer and help visitors to understand it. Following the headline is the sub-headline that should take the message forward, cohesive, and engaging. The bottom line is that the headline and the sub-headline should communicate what you offer the user.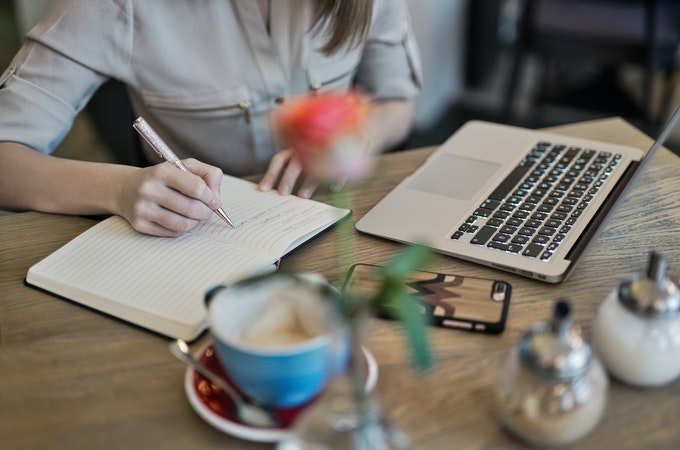 Concision is the key when it comes to writing an effective copy. Being concise means cutting the clutter and coming to your point, establishing authority, making points quickly by avoiding extra words that don't add anything. To avoid bloating your copy unnecessarily, do not use too many adverbs, use active voice, avoid jamming with too many determiners and modifiers, and edit out extra sentences. The copy should be simple but persuasive at the same time. It needs to be clear, concise, compelling, and credible (the 4C's of copywriting).
Provide client testimonials that provide authority and build trust in your products and services. People want to feel assured when they visit your landing page and testimonials provide just that. Feature customer stories, product reviews, client recommendations, brand logos, etc. on your landing page to establish solid trust and authority.
While writing is a creative process, you can never know the effectiveness of the copy until you test it. Every business and the audience it caters to is different, so there are no hard and fast rules on what will work. Test out with various elements of the page like copy length, color schemes, headline variants, etc., and observe what results in the best conversion rate.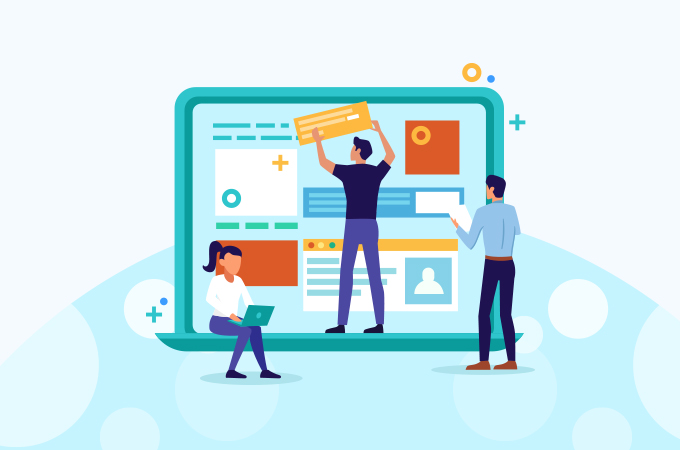 The anatomy of a landing page is made of different elements like headlines, hero images, features, and benefits, etc. While no two landing pages can be similar, there are few essential pieces that every effective landing page should carry:
Headline
Body copy
Social Proof
Call to action
Also, choose a design theme template in advance so that you can plan the content accordingly. Remember that website design plays a critical role in grabbing eyeballs and retaining attention. As a copywriter, remember that your content will always be a work in progress. The only way to increase conversions is to keep researching, being updated with the times, and keeping it persuasive.
If you are looking for a web development company and need help in setting up your web store, visit www.citytechcorp.com