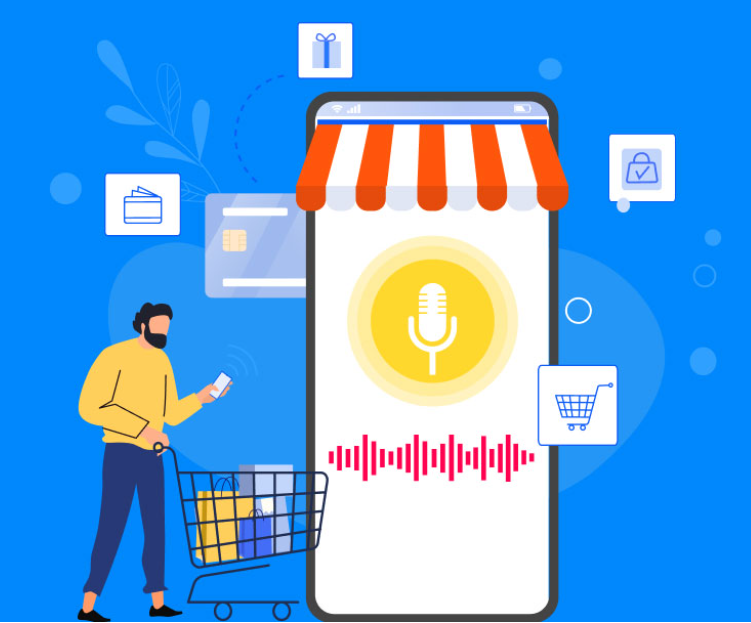 It is estimated that 71% of consumers prefer to conduct queries by voice instead of typing. – PwC, 2018
Gone are the days when customers would be typing in the search box to look for answers to their queries. eCommerce has drastically changed the way people shop online and voice search is one of the most hyped trends of recent times. The rapid adoption of Virtual Assistants like Amazon's Alexa, Google Assistant, Apple's Siri, and Microsoft's Cortana, are great platforms that are successful with voice queries. As an eCommerce vendor, this is something that you cannot afford to miss.
It is important to note that it is not only specialized devices like Virtual Assistants but smartphones today come with in-built technology that offers voice search capabilities.
Figuring out how Voice Search works:
All voice search requests go through simple technology and essentially follow the same process.
Record the search query and transcribe speech into text.
Analyze through the transcribed text to identify specific keywords or questions.
Connect to the search engines to find the relevant data points.
Display information to the users that fulfill their search intent.
Voice-enabled shopping has gained huge traction over the last few years. Whether it's ordering groceries, booking a cab, looking for salon services, restaurants, etc., voice queries are widely used for all intents and purposes. It is easy, convenient, and saves time. It is also useful for children, or the older generation, who find typing in a smartphone to be inconvenient. The "hands-free" quality that voice searches offer is incredibly beneficial as it allows users to carry out searches while doing other activities.
According to a study by Gartner, 30% of all browsing sessions will include a voice search by 2021.
The rise of voice search can be a game-changer for eCommerce companies. Overlooking or not cashing out on this opportunity will mean fewer sales and lower profit margins. The speed and convenience of searching by voice are unparalleled, and the development of technology has provided a UI that is easy to access for all age groups, thereby breaking a key demographic constraint. The Covid-19 pandemic has further accelerated the adoption of voice search technology in our daily lives. The increased reliance on voice search is forcing retailers to re-evaluate their strategies and design experiences with voice accessibility in mind.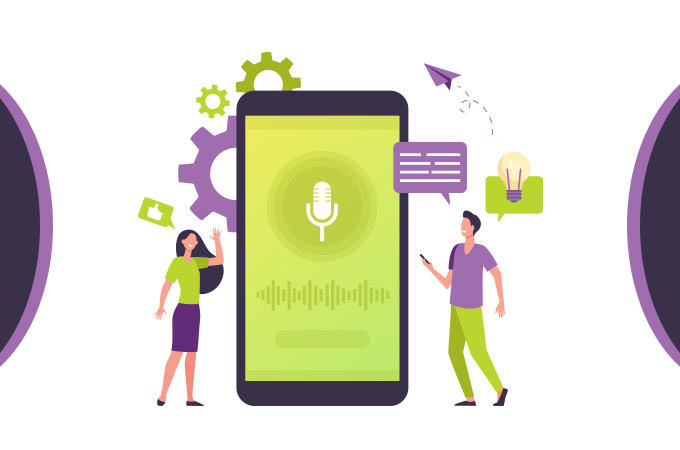 Here is a list of reasons that prove that voice search is the future of eCommerce:
It is more time-efficient to simply voice search a query rather than typing out long sentences. It can be done efficiently when you are busy and multi-tasking and more preferable by all age groups. It is an exciting feature for users as it empowers them to quickly communicate and obtain results swiftly.
Voice search technology is leveraging AI and machine learning and is not just about using voice. The technology employs this to analyze customer shopping habits and behavior. For example, if you are shopping online for groceries, then voice assistants can recommend and remind you of products that you bought last time and need restocking. It provides a huge opportunity for brands to be used.
Personalized Shopping Experience
Based on individual preferences or past experiences, voice search recommends products thereby personalizing the entire experience. Not only is this a great opportunity for brands to exploit, but also helps users and makes their tasks easy.
Many marketers today believe that voice search technology is the future of digital marketing and will form the crux for designing and crafting new strategies. Voice search has been doing exponentially well in recent years with almost 51% of people shopping via voice search. It is hands-free, has faster accessibility, easy user interface that makes it easier for people across generations to use.
How to optimize your eCommerce site for voice search?
Many voice search queries are accompanied by phrases like "close by" or "near me". To take advantage of such queries coming in it is important to optimize your store to clearly indicate the location.
Voice-search is Different than Type-search
Voice queries are more direct and instructional in nature and differ from when we type-search a query. You can use a conversational tone in blog content or product descriptions to rank higher in voice search queries.
As stated before, voice searches are more conversation-based rather than keyword-oriented. Therefore, ensure that you use longer keyword phrases and filler words for search engines to rank your result high in search queries.
Voice searches are all for quick and efficient results which means that slow-loading websites are likely to be overlooked. To remain competitive and cater to voice search users optimize your web content to load faster.
According to a study by Microsoft, 1/4th of the global online population is using the voice search feature on their mobiles.
Using voice search is a fundamental change in consumer behavior that will grow over the coming years. As a business, if you are not leveraging the power of voice search technology, then you'll soon be taken over by your competitors in the market. It delivers a quality consumer experience and the allurement of voice search is truly undeniable.
Looking to develop an eCommerce website for your business? Visit www.citytechcorp.com