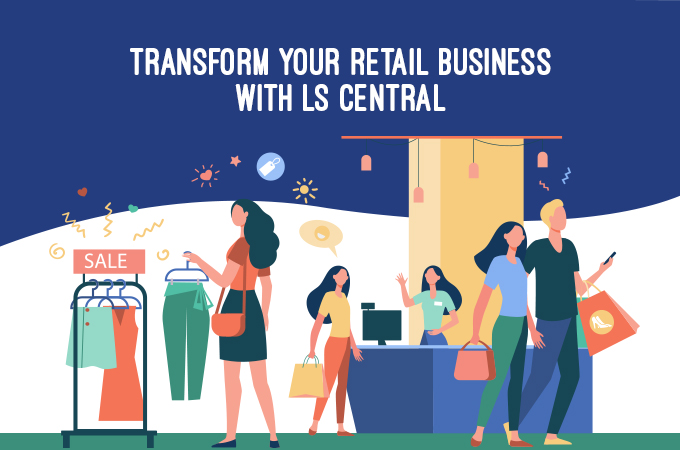 LS Central customers be it in retail, hospitality, or pharmacy business, have enjoyed the umpteen benefits of running their business from a single platform. It is a retail management software that encompasses all aspects of the enterprise enabling the organization to have a clear overview and make clear and insightful data-backed decisions.
LS Central is a unified commerce platform built on the capabilities of the MS Dynamics 365 Business Central platform. With LS Central, you can effectively cut down on software administration costs, and bid adieu to costly integration expenses. The software produces consistent financial data, simplifies and automates processes, and allows you to access business information whenever and wherever you want.
Here's how LS Central can strengthen your online retail business:
Enable omnichannel shopping
LS Central comes with in-built eCommerce integrations that allow for seamless integration with top eCommerce platforms like Magento, Shopify, etc. With this integration, you gain real-time two-way communication between systems, so both employees and customers can view correct and updated product availability, prices, and latest offers. As a business, you can track all your channels from one place offering an omnichannel experience to customers wherein they can return and exchange in-store items they bought online.
Facilitate impeccable customer service
With all key aspects of your business connected and automated, your representatives can provide a great service to customers. Employees gain real-time inventory updates, get product details easily, check the availability of specific colours or products, and order items for other locations, vendors, or warehouses. The platform aids you in providing personalized service to customers. Providing personalized service develops customer loyalty wherein they are more loyal to your brand. The AI-powered tool of platform provides specific product and service suggestions based on intuitive insights to offer quality customer service.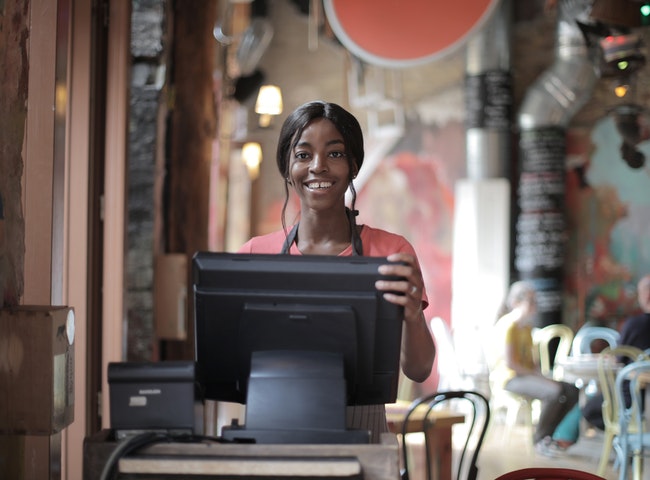 Gain a 360-degree view of your business
LS Central is a unified commerce software solution and covers the entire spectrum of your online business from front to back including POS, inventory, sales, ERP, offers and promotions, etc. It is a massive benefit for businesses to have all the data accessible from a single system instantly. It enables them to think on their feet, avert any impending crisis, and make data-backed decisions. Data from all key areas are bought together in one place, providing a single point of access and one version of the truth to all. Moving your data from eCommerce to ERP is no longer a pain, rather the system does it automatically by connecting all your key processes.
Gain visibility, eliminate data silos and make data-informed decisions
Customers moving to LS Central were mostly earlier using disparate systems to manage different operations leading to blind spots and poor business decisions. Providing you with a real-time and complete view of your business guarantees effective decision-making. LS Central focuses on creating a single data set comprising all data points like sales, marketing, website data, customer preferences, etc. By offering a clear and unified view of your business, LS Central facilitates efficient decision-making and binds the entire data in one place.
Reduce costs and maximize revenue
With all key business data centrally located with LS Central, the need to maintain separate systems is eliminated. This reduces the costs associated with maintaining and updating different systems and maximizes the revenue stream. A unified system provides a precise and real-time idea of inventory demand thereby decreasing the excess stock and reducing the costs attached. Enterprise-wide visibility of sales and customer demand also enables to draft of a fair pricing strategy that optimizes customer spending.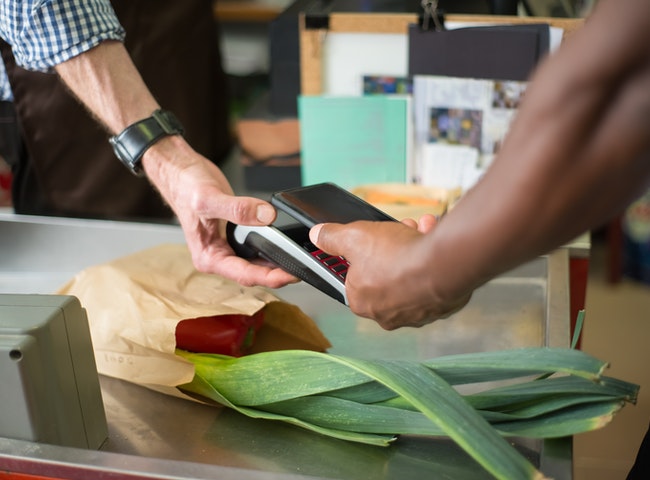 LS Central is what you need to surge ahead in the retail industry and fulfil customer demands effectively. Change or transformation in retail won't slow down. The pandemic has accelerated the adoption of digital technology and this will only grow in the coming years. Adoption of the system will future-proof your business and ensure zero hassles to operations.
Gain the edge by implementing a unified retail solution with LS Central! At Citytech Software, our team of qualified and experienced Business Central Consultants are committed to providing the highest level of service to our clients. To get a free demo contact https://www.citytechcorp.com/contact-us/.