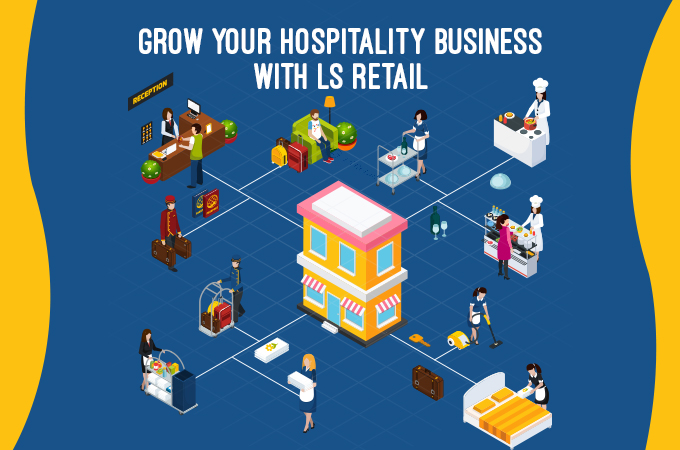 LS Retail is powered by MS Dynamics Business Central 365 and is an end-to-end POS solution preferred by global hospitality chains for streamlining their daily processes. For worldwide hospitality businesses, it helps them to improve staff performance, offer exceptional customer service, and increase their sale and brand loyalty. You can run hotels, restaurants, stores and services with one software solution that does it all.
If you're a hotel chain and using disparate systems to manage hotel bookings, retail, accommodation, restaurant services, etc. then you're probably incurring high costs, have huge data inconsistencies, and are unable to provide a unified customer experience. With all key processes falling under the ambit of a single system, things become more organized, costs are reduced, resources managing disparate systems can be engaged in other meaningful activities, and customer journeys can be digitized. It runs all the processes that otherwise take up significant time and resources, and provide profit projections with one intuitive system.
Coupled with advanced technology from Microsoft, LS Retail helps to quickly identify, address, and anticipate issues in a rapidly changing business environment. It helps in driving a seamless shopping experience that builds customer loyalty and retention. Let's look at the top ways LS Retail can help you make your hospitality business better than ever:
Plan better
With all systems under a single ambit, it becomes easier to plan and anticipate future activities. An intuitive planning system already considers staffing issues and stock management to present reports that aware the management of pending problems that need addressing. Proper forecasting helps in automatically scheduling the staff for a busy day, keeping the available stock ready, and getting other essentials organized to provide a unified experience to customers.
Centralized system
LS Retail provides a centralized system to run your hospitality, hotel, retail and event business. Along with the traditional hotel Property Management System (PMS), you get deep retail and hospitality-specific functionality. With a centralized system, your business can easily manage bookings, check-ins, check-outs, reservations, dues, and table and kitchen management can be easily automated.
Eliminates miscommunication
Good communication between staff members is essential in running a hospitality business efficiently. Between the front office to the back office, including the kitchen, all the systems and resources should be linked to ensure impeccable customer service. The implementation of LS Retail eliminates chances of miscommunication by keeping everyone informed, from the kitchen staff to the senior management through a unified Point of Sale (POS) system.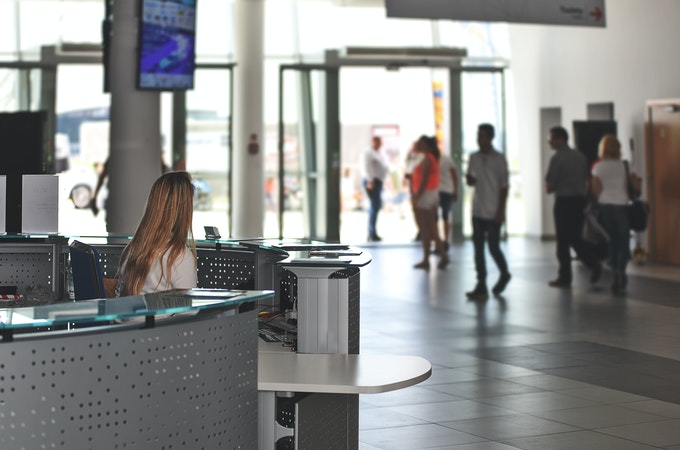 Reduces the burden on staff
Hospitality is a very demanding and competitive sector that keeps the staff on their toes. By automating processes like rota management, staff performance analysis, sale projections, booking data, etc, the management can spend more time supporting their team and enhancing their working relationship. It reduces the stress of employees who are otherwise tasked with completing these formalities manually while meeting pressing customer demands.
Increases employee retention
Happy and less stressed employees mean higher employee retention and better productivity levels. Due to the automation of formerly manually managed tasks, the staff can concentrate on improving the customer experience rather than spending their time on mundane activities. This helps them grow, manage their time better, and function optimally in the workplace.
Lowers operational costs
With the LS Retail all-in-one system, you can reduce costs while growing your ROI.
Reduce the number of vendors, solutions and integration points
Eliminate mistakes caused by manual work
Use real-time data metrics to determine budget accurately
Plan staffing based on demand
Share real-time business insights within the organization
Optimize inventory management and reduce waste
Prioritize the customer
A single software system allows you to prioritize the customer by providing tailor-made solutions. It keeps track of customer interactions and preferences no matter if they dined at your restaurant, stayed in your hotel, or simply purchased from your online store. This knowledge is very powerful in drafting and delivering personalized experiences to customers during their next interaction. This is an important step in adding value to the customer journey, increasing brand loyalty, and ensuring good reviews and repeated customers.
Reporting
The reporting capabilities of LS Retail are invaluable and extensive. The system helps you to be on top of all aspects of your business from anywhere. You can keep track of each process of your hospitality business with ease be it monitoring staff performance, production levels, stock management, kitchen management, checking inventory, tracking customer satisfaction, sale performance of each employee, or any other vital aspect. These intuitive reports help prevent any untoward situations and keep the business aware of any future forecasts. Businesses can then work accordingly on the solution.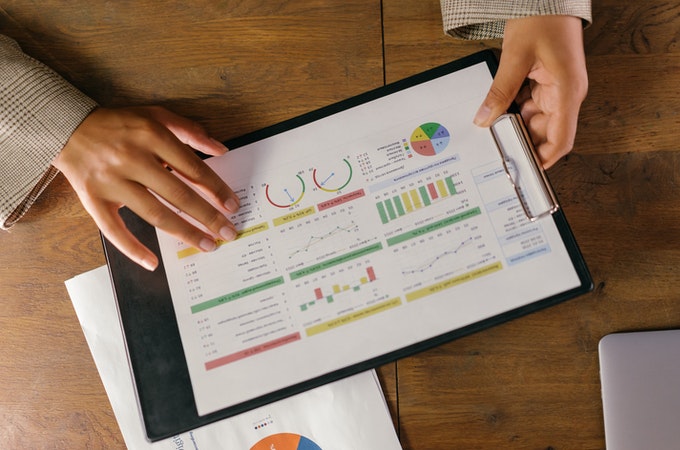 Simplify your business environment and deliver superior experiences with an enterprise-wide solution, LS Retail. LS Retail Hospitality is perfect for any resort, café, restaurant, or customer-serving establishment, regardless of whether you have just one location or are part of a large hospitality chain. If you're looking to implement LS Retail for your business, then get in touch with Citytech today at https://www.citytechcorp.com/company/contact-us/. We have a team of highly experienced, skilled, and committed Business Central Consultants who have implementation experience for multiple countries.