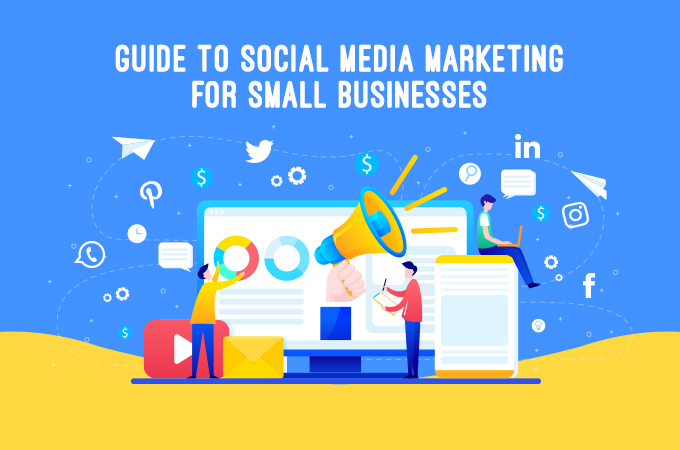 Social media marketing is no more just leveraged by huge businesses and brands and is equally beneficial for small businesses. There are various tools and strategies that help small business marketers successfully navigate the world of social media.
Importance of Social Media For Small Businesses
According to a Statista 2020 report, currently, there are 3.78 billion social media users – which equates to about 48% of the population.
Marketing on social media helps in reaching the wide demography of the audience and capturing their attention to driving engagement and sales. While retaining customers can be a difficult endeavor, it is more important to build relationships with customers. It is a cost-effective method for small businesses to actively engage and interact with their client base by increasing brand recognition. The easy accessibility to social media has made it easier for customers and brands to interact seamlessly. Unlike large corporations, small businesses are generally community and individual-focused. Social media provides a great channel for people to talk about products and services and it becomes easier to reply to the influx of comments and engage consumers virtually.
Social media advertising on platforms like Facebook, Instagram has cost-effective options to update your followers on promotions, sales, new products, or even just share industry-related information. It helps in enhancing the reputation of the brand in the market through valuable content, regular interaction, and having multiple touchpoints to build a strong, and loyal customer base. The most actively used social media sites by businesses today include Facebook, Instagram, Twitter, LinkedIn, and Pinterest.
Understanding the Social Media Platforms that are best for your business
Each social media site is unique and offers novel marketing options for businesses. With a small staff, it is first important to understand how many accounts you can manage effectively before launching a campaign. Choosing the right platform where your target audience resides is the key to maintaining and retaining customer relationships. Consider your business goals, figure out your content strategy, budget for paid social, set realistic and achievable goals to ace the online marketing journey.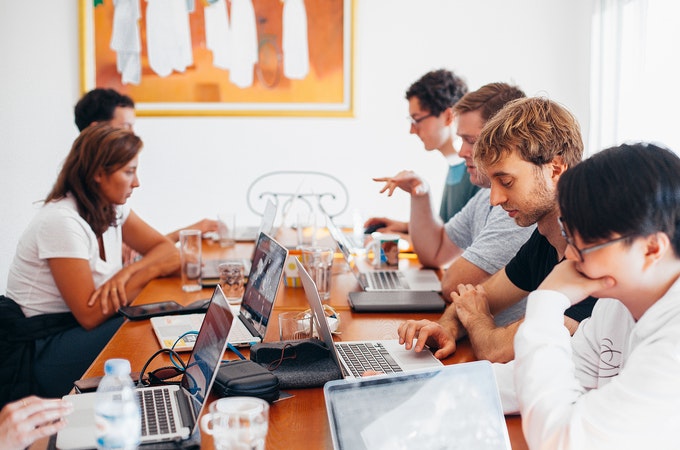 Facebook: It is at the top of the list for marketers to start with. It has a huge user base, which makes it great for brand awareness, and is the most well-developed platform for businesses. The number of features allows businesses to create engaging pages and share detailed information. The retargeting options boost engagement and Facebook Messenger enables one to chat directly with customers.
Instagram: It is an ideal platform for businesses with a lot of visual content to showcase for businesses like retailers, restaurants, boutique shops, eCommerce brands, etc.
Linkedin: It is the best platform for professionals, therefore especially important for B2B marketers. Share blogs and other resources with your audience, make new connections with people interested in your niche or industry.
Twitter: It is the perfect platform for B2B brands to engage in conversation with the audience, interact with consumers looking for answers, etc. With Twitter, it is important to be timely with your replies and maintain an active presence.
Pinterest: It is a picture-sharing platform where users can "pin" content to boards they create. Some of the major industries using this platform include beauty, fitness, home goods, food, and retailers.
Strategies for Social Media Marketing for Small Businesses include:
Social media presence for small businesses should thrive on authenticity and consistency. The audience is looking to see a genuine personality of the brand, its thoughts, and its beliefs reflected through the type of content that they share. For a small business's social media marketing to succeed, it is important to provide high-quality content consistently.
Understanding your audience is the key to delivering tailor-made content that catches their attention and boosts engagement. Research and see the kinds of accounts they follow, posts they like and share to gain valuable insights. Instead of posting generic content, share resources that are useful or entertaining to your audience. Having meaningful content on your feed will help in increasing the reach and engagement of your posts.
Getting on social media, one should be clear of the business goals they wish to achieve. Setting SMART – specific, measurable, achievable, relevant, and time-bound goals help businesses in knowing exactly what they want and having a clear strategy in achieving the same. Set realistic goals that the team can achieve and use social media as a tool to grow brand awareness and trust.
Social media content is meaningful when it is relevant and timely. To post content on time, it is important to schedule the posts on each platform. Sites like Facebook already have the provision of scheduling your posts in advance. You can also use third-party apps like Hootsuite, Buffer, etc. to schedule your posts in advance. Get your content ready on time and schedule posts to delight customers with regular and timely content.
Prioritize quality over quantity
For small businesses, it is important to prioritize the quality of content over quantity. It is important to do few things but do them well to gain maximum momentum on social media sites. If you try doing too much too soon, it can dilute your marketing efforts and not yield any significant results. Repurpose your content for different platforms to gain maximum engagement from your posts.
Start conversation with your audience
Once you know what your audience likes, engage them in meaningful conversations on social media. This is an excellent method of increasing interest in your brand and gets consumers talking. Go live on Facebook and Instagram, join Twitter threads, create LinkedIn polls to get them actively involved with your brand. Be fun, quirky, and be true to yourself to provide a great customer experience. Explore the features provided by each medium to get your audience involved in brand conversations.
Use social media for providing great customer service
Your audience's active presence on social media means that they are always using the platform to post product reviews (mostly bad!) and expect support via social media. If you are a product or services company, it is equally important to keep a dedicated team to manage social media banter about your brand and provide the audience with a quick resolution to their queries. Social media is gradually becoming an important platform for providing great customer service and solutions to the audience.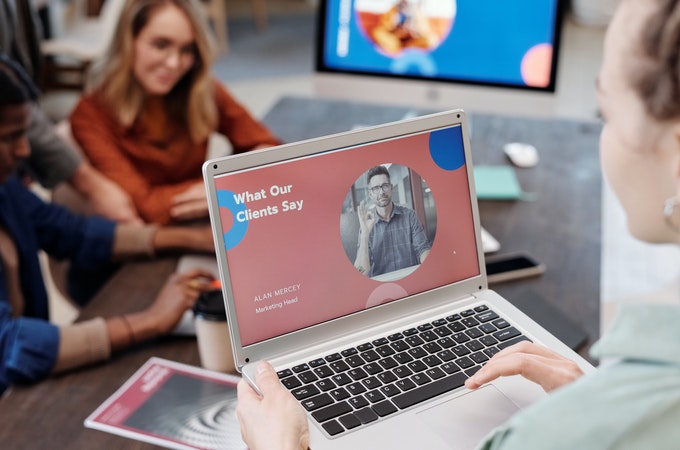 If you are looking to strengthen and build a solid social media presence, check out the Digital Marketing services available by Citytech Software at https://www.citytechcorp.com/services/search-engine-marketing/.