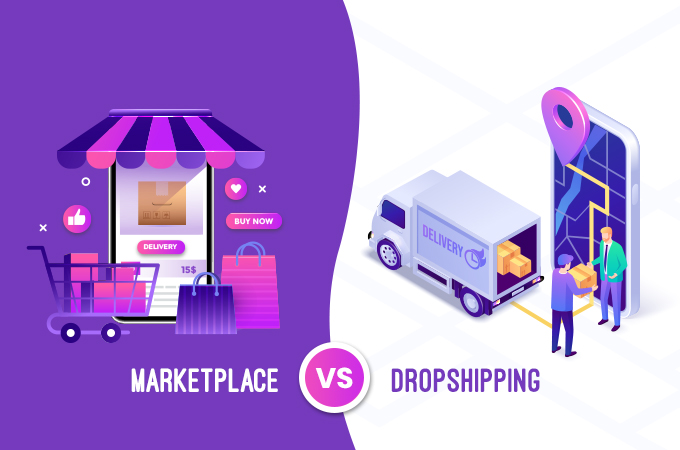 The eCommerce industry is booming with vendors taking their business online. As an eCommerce vendor, you must be grappling with the choice between dropshipping and marketplace. These terms are often used interchangeably thereby giving rise to further confusion. Being a seller it is important to utilize the best strategies at your disposal to deliver a seamless customer experience. To do so, they must decide between dropshipping and eCommerce marketplace models.
Let's look at the difference between the two and what it means for your business in general:
Dropshipping
In dropshipping, one party sells the goods while another party that can be a manufacturer or wholesaler delivers the goods on behalf of the original seller. Therefore, with dropshipping one doesn't have to worry about keeping stock, labeling, and shipping. While the customer receives the product from the manufacturer/ wholesaler, the branding and address are that of the seller.
If you are a startup or entrepreneur just starting your online business, then dropshipping can be your ideal choice. Dropshipping saves resources and can be an excellent medium to sell products without needing to maintain inventory. It is a low-risk option and can set your feet firmly on the ground of eCommerce. It further allows business owners to earn high-profit margins with less investment. While there are several benefits to the dropshipping model, it doesn't come without its set of drawbacks.
The reckless behavior of retailers can cost them business and result in poor customer satisfaction levels.
Relinquishing control over inventory can lead to a sticky situation wherein you don't have enough stock for the required item and have to issue customer refunds.
You might have to look for niche markets due to market oversaturation.
Marketplace
Another option for retailers is the eCommerce Marketplace. Popular brands like Alibaba, Amazon, and eBay have already established their eCommerce marketplaces that retailers can leverage for their business. The marketplace serves as a platform on established websites where retailers can set up shop and reach wide customer demography. Unlike dropshipping, here brands are themselves selling and shipping their products. Retailers can harp in the benefits of the well-structured facilities of the marketplace without investing a dime in maintaining the infrastructure.
Marketplaces like Amazon, eBay, Walmart, etc. spend a lot of time and resources on marketing, SEO, and other fulfillment activities, thereby saving retailers a huge amount of money. Their business growth has been immense and it provides access to a huge audience. It further accelerates their brand demand, increases brand recognition, and makes them trustworthy to the audience. Marketplaces also offer affordable international shipping costs that can otherwise be a burden for retailers.
However, the biggest drawback of the marketplace model is that the audience is not necessarily your own. So if tomorrow, you decide to leave the marketplace you can lose the audience interest that you had captured over a while.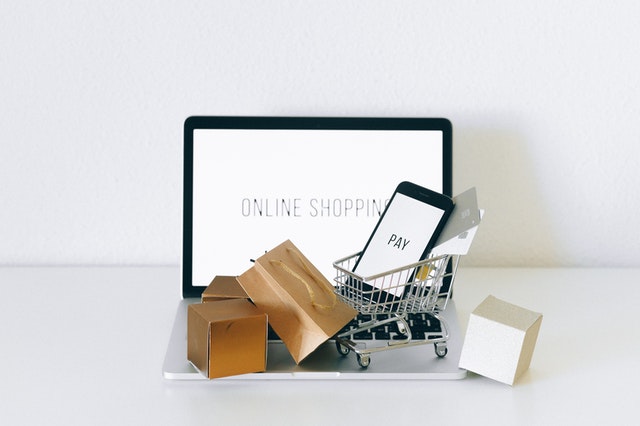 What should you choose?
Dropshipping and eCommerce marketplace both have their own merits and demerits. However, your choice should be dependent on your brand and business goals. Regardless of the model you choose, it is important to increase the sales and revenue of your products. If you are catering to a niche market and want to exercise control over your domain and customer database, then dropshipping might be the ideal platform for you. If you are starting with your business and cannot handle marketing and logistics then the marketplace is the way to go. Without a marketplace, retailers are limiting their opportunity of providing exceptional customer experience and losing out on sales.
Increase brand awareness and reach wide audience demography with Citytech's B2B eCommerce platform powered by nopCommerce. To know more about the platform and how you can leverage this for your brand, visit https://www.citytechcorp.com/solutions/b2b-nopcommerce/.