The advancement of technology has digitized entire businesses and made eCommerce a highly viable option. The success of brands like Amazon, Alibaba along with homegrown brands like Flipkart and Zomato, among many others has shown that eCommerce has the capability of transforming entire territories and revolutionizing the entire market.
With the world moving online, even routine tasks like grocery shopping to purchasing stationery items are being done over the internet. People are increasingly preferring the comfort of shopping from home rather than physically visiting stores to complete purchases. The growth of AI and VR is also fulfilling the aspects associated with physically visiting a store by augmenting user experience. The world of eCommerce is quickly adapting to emerging trends and providing a heightened value to customers.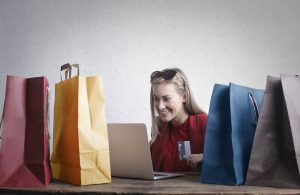 India's E-commerce revenue is expected to jump from US$ 39 billion in 2017 to US$ 120 billion in 2020, growing at an annual rate of 51 percent, the highest in the world.
E-commerce has provided the opportunity to even smaller businesses to generate revenue without investing heavily. The digital platforms allow a plethora of options to vendors to explore and set up a successful business. From selling handicrafts to furniture, every store now has a chance to break geographies and go global with their brand. It helps businesses to transcend boundaries and target a wider set of an audience otherwise not possible through a physical store.
In present times, it is highly beneficial for a business to set up an online store. Lets' look at the top 10 benefits:
Service Customers round the clock
An online store is not bound by time like typical offline shops. An eCommerce store can accept orders and service customers throughout the day without even employing the services of a large team. Holidays are typically the most lucrative time to sell but also the worst time to be active in a retail store. The digital business remains open day and night to cater to the demands of customers. Just a few clicks enable your website to be accessible and serviceable to customers, even on high demand days and festivals.
Access to the global market
An online store is not bound by geographic restrictions and can easily cater to a global audience. Ensure that your site is optimized well, has multi-lingual functionality, and developed to meet the requirements of your audience. The content should be locally developed if you are advertising to non-native English speakers, currencies, and metric systems evaluated properly so that your search engine rankings don't suffer and your message is clear to the consumers. An eCommerce store opens a world of opportunities to target the audience if managed effectively.
Have multiple sales channels
As said earlier, having an eCommerce site opens a pandora's box of opportunities worth exploring. It lets you target audiences thereby opening multiple sales channels at once. The website is an excellent opportunity to create awareness about your brand, share stories, relevant information, etc. It becomes much easier to reach the audience by just amplifying your digital marketing efforts.
Potential buyers are more likely to complete purchases when provided with the correct choices and easy checkout process. This increases the chances of conversion in an online store. A smooth, seamless process that urges customers to buy your products or avail your services result in higher ROI.
Provide multiple options to clients
Typically in a retail store, it becomes quite challenging to display the entire collection to your consumers. Unaware of customer preferences, it is impossible to know what product will cater to certain demography. However, in an online eCommerce store, all the products can be displayed beautifully for the audience to make their final choice. Providing options like "Sort" or "Filter" further enriches the experience. This leads to quick judgment resulting in faster sales.
Cater to whole new demography of the audience
In a physical store, you are limited by your location and can effectively service consumers present in your local periphery. But with an online store, that is no more a constraint. Every day potential customers are searching the web looking for products/services similar to what you offer. By employing the right digital marketing tools and strategizing your SEO efforts, you can reach out to the customers who are looking for you. The specific targeting can lead to tremendous success online.
If you haven't gotten into eCommerce yet, it's a great time to start. In 2019, it's estimated there are 1.92 billion digital buyers, and eCommerce sales account for 14.1% of retail purchases worldwide. You are losing plenty of opportunities to competitors if you are yet to set up an online store. There is an entire set of an audience waiting for you to be online and service their demands. Make sure that your eCommerce site is optimized for user experience, your content is fresh and relevant, which makes you stand out from the crowd. People are no longer wasting their time with traditional modes of shopping, another reason why brands are increasingly going online and locking up their retail stores.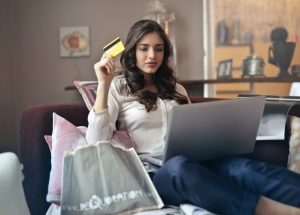 New-age marketing options
Digital marketing has opened many options for marketers and online vendors to explore. From content marketing to influencer marketing, search engine optimization to social media promotions, the options today are just countless. New age trends are followed by audiences globally thereby leaving the retailers with plenty of opportunities to explore. Have a new sale coming up, don't worry, just spread the word on your social media channels or get an influencer to market your brand. Even organic searches can yield higher revenues if deployed efficiently.
Running an eCommerce store is more cost-effective than a brick and mortar store. In a traditional store, there are charges that you don't have in an online shop like electricity and water bills, location rent, maintenance of equipment, decor, and others. An online store can be built by ready-made solutions available with a small initial budget. Even when it comes to expansion, it is easier for an online store to expand than a retail store.
Online stores provide options to personalize experiences for consumers. Email marketing can help them know about upcoming offers, services like order tracking, grievance address, delivery confirmations, product recommendations make the services of the brand more personalized, and enrich user experience manifold.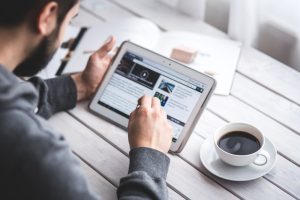 Having an online store these days is more of a necessity than compulsion. It provides a host of opportunities for online retailers to explore and leverage for business growth. With the rapid improvement in tech, a large population of the audience is already online and the numbers are increasing day by day. Even if you are a small business, the opportunities provided by the online medium are endless.
If you think it is challenging to set up an eCommerce store all by yourself, then we are here to assist you.
Citytech
Software has extensive experience when it comes to developing an eCommerce store for vendors. Having worked on technologies like Magento, Kentico, OpenCart, nopCommerce, etc, Citytech has helped numerous companies become scalable and profitable by developing their online stores from scratch. To get started, contact us today, we are just a click away:
https://www.citytechcorp.com/company/contact-us/