Magento is one of the fastest evolving eCommerce platforms in the world and is the preferred choice of countless online retailers. Some of the largest brands in the world like Nike and Ford have opted for Magento as the eCommerce platform which proves how popular it is amongst the online community.
Once you have figured out the core functionality of your Magento store it is now important to expand the customer experience and increase sales of your business. To do so, there are several extensions available on the Magento Marketplace with the objective of increasing the functionality of your business.
---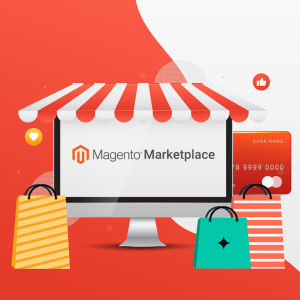 With the Magento Marketplace, you can easily browse and filter for relevant extensions designed to increase the functionality of your website. However, it can be a daunting task to look for the relevant plug-ins that can help your website. However, there are a few criteria you should consider before settling on the extensions for your Magento store.
Free Extensions vs Paid Extensions
While it may seem feasible to choose a free extension, it is important to note that free extensions also come with a subscription plan. So, factor in the time required by the developer to integrate the plug-in and the expense to maintain that solution. Sometimes, even a free extension may cost more in the longer run.
Support
Look for extensions that have great user guides and installation documentation to save on development time and headache. It is also wise to check the support information on the vendor's website and check the responsiveness of the vendor. A bad support team or delayed response time can put your website in jeopardy.
Regular Updates
Using outdated technology can harm your online business and make it lose to competitors. Magento is constantly evolving its eCommerce platform so it makes sense that the extensions that you choose to come with regular updates and bug fixes.
These extensions are developed for boosting various functionalities of your website like increasing sales, flawless customer support, improving SEO settings, payment gateway integration, boosting marketing efforts, etc. Let's take a look at each category.
Google Tag Manager by Mageplaza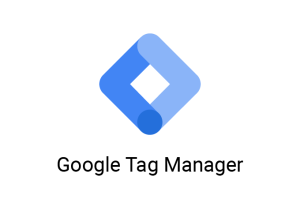 Google Tag Manager is a very useful extension that lets you use multiple Google services like Google Adwords and Google Analytics from a single platform. It is quick and easy to install and also improves the website's performance. What's more, this extension also boosts the remarketing efforts of your business.
MageWorx SEO Suite Ultimate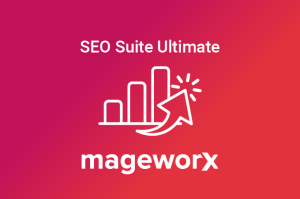 Magento helps in improving the search engine optimization techniques of your business. MageWorx SEO Suite Ultimate is the one-in-all toolkit that manages a wide range of SEO features like identifying duplicate content, enhanced site indexing, canonical URLs, optimized metadata, auto-generated XML sitemaps, cross-linking, SEO redirects, etc.
Magento 2 Live Chat Extension by LandofCoder
It is very important to not miss any opportunity to tap a customer especially when you are an online business. However, small businesses do not have a large team at disposal to be online 24/7 to meet global customer demands. Hence, it is essential to implement a live chat option that can interact with customers during the absence of staff. It is a very critical tool to capture customer information and this is where LandofCoder's Magento 2 Live Chat Extension comes to play.
MarTech found that 51% of customers are more likely to purchase from a website that offers live chat, and nearly 50% of customers say they're more likely to return to a website with a live chat option.
One Step Checkout (FireCheckout) by Templates Master
As of August 2017, 77.3% of all online retail orders — e.g., shopping carts — were abandoned.
Statistica
To avoid the same story being repeated for your online business, it is important to offer the customers a seamless checkout experience. One Step Checkout (FireCheckout) by Templates Master streamlines and reduces the checkout steps to a single page that does not waste the time of customers and can be achieved easily. According to their website, customers have seen a 65% improvement in checkout time.
Custom Stock Status is an effective tool for extending the Magento stock status functionality. It enables the customers to subscribe to stock updates and get updated when the product is back in stock. It displays the stock quantity and updates on products that are currently out of stock. It is fully optimized for mobile and automatically or manually updates product availability.
Order Manager by IWD Agency
Once the orders start pouring in, you'll need a system to quickly manage these orders and maximize revenue. Once a customer changes any element of their order, there is generally a ton of work at the backend to ensure that the order gets delivered on time. For seamless processing of orders, this extension is a lifesaver. It has a super sleek interface and you get access to a host of features like custom order creation process, editing customer order details, and updating items such as billing and shipping addresses.
These extensions have been built to increase the functionality of your Magento store even more. These Magento extensions are guaranteed to take your online store to the next level.
Citytech
is one of the top-rated Magento development companies helping businesses globally successfully build their Magento websites and become scalable. Our team of certified Magento developers helps you in adding these extensions to your website and guide you through the entire process. With Citytech's carefully crafted strategies your Magento store sees increased profits and better functionality. Contact us:
https://www.citytechcorp.com/company/contact-us/