For people working in Sales, the primary objective is to find new ways for the organization to grow revenue. In this quest, they are so engrossed in attracting new clients, that they often ignore or fail to effectively nurture existing clients. The investment put into customer acquisition far exceeds that of customer retention. Businesses often succumb to the idea that their product or service is excellent to retain customers and they need not put in any extra efforts to retain their existing clientele. However, with the stiff competition in the market, the lack of nurturing of existing customers can prove to be a great pitfall and lead to a product decline.
44% of businesses focus on customer acquisition, while only 18% focus on customer retention.
Repeat customers who make up a sizable portion of a company's profits are more likely to buy again. The cart abandonment rate of repeat customers is much lower as they already have a sense of trust with the brand. They have already crossed the hurdles that a new customer faces and it is much easier to hold their attention than attract new customers to your store. Existing customers are also 31% more likely to spend more on their average order value with your business and are 50% more likely to try your business's new product.
To help curtail the problem of customer retention, here are a few strategies that work:
Offer discounts and surprises
Roll out new offers for your existing customers to incentivize them. We all love surprises and when it comes to nurturing your customers, think of valuable offers to make them buy your products and services. If you want to retain your customers, think of offers that will appeal to them in the form of special discounts or offering additional value on your products. Your customers will feel valued and it will increase customer loyalty in the long run. Identify new ways to revive their interest in your products and convert them into actual sales. Provide your customers with a sense of purpose and make them feel a part of your brand's success story.
Provide exemplary customer service
While this may seem very obvious to state, the value of excellent customer service is unparalleled. Many studies have found that a maximum of customers are so frustrated with slow or poor customer service that they are willing to pay more for a seamless experience. Customers today are looking for a consistent shopping and after-sales experience which means that communication and care should be uniform across all channels be it on call, via email, through chat, etc. Also, provide multiple channels to your customers for contacting the brand and sensitize your staff to deal adequately with different customer demands. Your customer care executives are the face of your company and should be properly trained to handle customer service.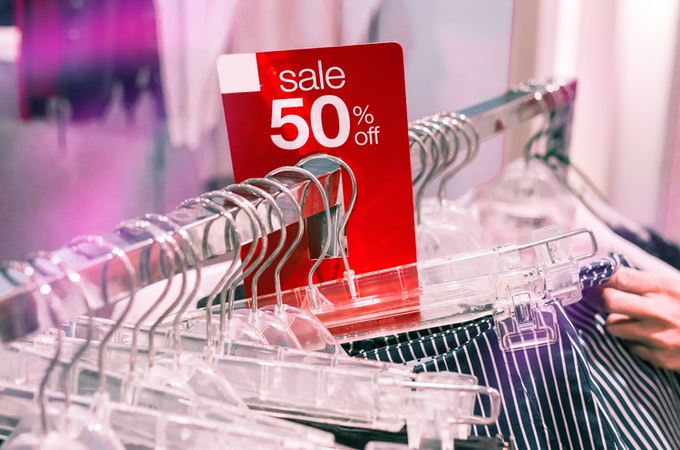 Your active customer base is the biggest ambassador of your brand and actively listening to them will improve the customer service, product quality and increase their trust in your brand. Roll out small customer surveys for your audience to gain better insights into what's working and what can be improved. An excellent and quick audience survey should be a mix of a few MCQs and less descriptive answers that can be completed quickly and shared. Design your survey and find an optimum frequency for sending it to your audience. This can also be used for reconnecting with your customers, and understanding their preferences and changing interests.
Strengthen customer relationships
Successful businesses are built on trust and if your customer can no longer trust your brand then that means you have failed to maintain customer relationships. Leverage customer behaviour data to deliver further value to your products and services. With the rising competition in the market, customers won't hesitate at leaving your brand and jumping the ship once they know that you're not trustworthy. A bad experience with your brand may further compel them to post a negative review and spread the word, further damning your reputation.
Use automation tools to re-engage your audience
Sending and monitoring regular updates to customers manually is time-consuming and impractical for your staff in the long run. There are many automated software tools in the market to help you in maintaining regular customer communication without burdening your staff. You can schedule emails, and communicate faster and stronger with your audience and keep them engaged. Automation helps you in seamless management of customer relationships, schedule promotional emails, event notifications, offers and discounts emails, text messages to customers.
Personalize your interactions
Using a CRM helps brands in understanding customer behaviour and preferences, and tailoring the messages accordingly. Personalized experiences create a very unique brand perception and people are more likely to stay loyal to your brand. The more information you have, the more personalized your communication strategy can be. Knowing their preferences, previous purchases and interaction history can make the flow of communication more seamless. A personalized experience will help them feel further connected to your brand.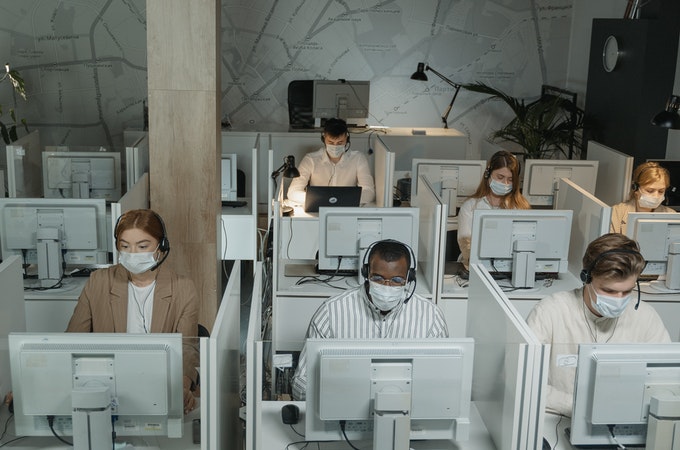 Exceed customer expectations
Do not over-promise but strive to exceed expectations the audience has with your brand. At the very onset of the relationship, clear out the deliverables and plan accordingly. Keep your follow-up promises and touch base with your loyal customer base regularly. Do not just wait for their feedback to improve your products and services, but keep working to provide them with the best. Customers today can get easily swayed given the huge competition in the market, and as a brand, all your efforts go into vain if you fail to deliver on your promises.
The probability of selling to a new customer is only between 5% to 20%. Whereas the success rate of selling to existing customers is around 60-70%.
The biggest challenge for companies today is to determine where to begin. Brands need to keep trying to earn customer loyalty continuously. Create a marketing strategy to keep your audience engaged and nurture your existing customers for further impact. From small startups to huge companies, these customer retention strategies are guaranteed to deliver the best results upon implementation. Use the power of data to not only retain customers but to also keep them happy and grow sales.