The social media landscape is constantly changing, and new trends are taking on the market daily. Social media has become such an integral part of our lives that the first thing we do on waking up is to check our social media feeds. Given the importance social media enjoys in the daily lives of consumers, brands and marketers are scrambling for new ways to gain audience attention.
However, with the content overload on social media, it becomes a pain to stand out. Staying updated with emerging trends can help you catch the elusive customer's attention and turn them into loyal customers. As a tech-savvy marketeer, it helps to keep your eyes on the market to not miss out on any industry trends.
Let's look at the top 7 social media trends that your business must leverage to stay on top of the digital world:
1. The growth of TikTok
While Instagram has been a long-time favourite, TikTok is slowly rising the ranks to become the top choice of users. In September 2021, TikTok surpassed 1 billion users. This is a huge deal as there were only 689 million users in January 2021. That's an increase of 45% in less than a year. On the contrary, Instagram has witnessed a growth of only 6% in 2020.
Google Search Trends also show that TikTok holds dominance over Instagram's short-form video content. In the past few years, TikTok has launched various useful tools for marketers like ads and business profiles that can be used to market to consumers. In conclusion, the platform is not just limited to the young users dancing to different tunes, but one of the major platforms to target millennials and Gen Z users.
2. The domination of smaller networks
Along with the giants, it's the smaller networks like Pinterest and Snapchat that are dominating the market today. Various research shows that users are more receptive to advertising on these smaller networks as compared to the larger ones. A study commissioned by Snapchat finds out that advertising on the platform had greater reach than TV ads and led to a higher purchase intent among the audience.
Similarly, a study by Pinterest Business opines that the ads on Pinterest generated higher ROI and had a cheaper conversion rate when compared to other platforms. Google Search Trends echoes these studies and shows that the search demand for ads has increased considerably on these platforms, with TikTok leading the charge. These platforms compel the advertisers to match their ads organically with the content, making the ads seem less disruptive and more engaging.
3. Social commerce continues to expand
The pandemic has accelerated the pace of social shopping as more users continue staying home. While brands have been using platforms like Pinterest, Instagram, Facebook, TikTok, etc. for long, the ability to sell products directly via social media is now becoming a norm. As eMarketer estimates that social commerce will be an $80 billion industry by 2025, selling products through social media will not be limited to the bigger brands alone.
As many users were already using social media to discover and research new products, it makes sense to allow them to shop through the app itself. This reduces disruption and provides a coherent experience to users. Starting from Shoppable posts to Instagram Storefronts, social media sites are now evolving into full-fledged retail stores. Marketers are leveraging this feature to provide a seamless user experience to consumers and incorporating it aggressively into their sales strategies.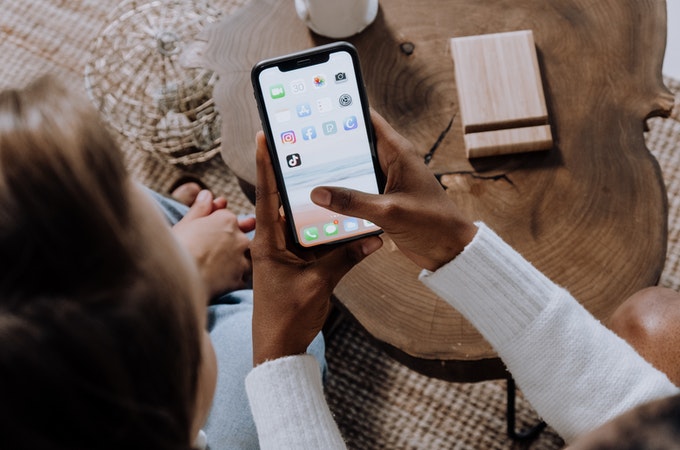 4. Video content continues to rule
Video content is one of the most engaging forms of content available online. A study by Cisco finds that by 2022, almost 82% of the content available online will be in a video format. This highlights how important it is for brands to use video content as part of their social media marketing strategy. While long-form video works best for YouTube, short-form video content is ruling the roost with Instagram Reels and TikTok.
The success of Reels, Tiktok videos, and Stories goes on to show how engaging users find this form of content. It is short, crisp, entertaining, and holds the audience's attention successfully. If you have not been using short videos as part of your marketing strategies, it's time you re-evaluate your marketing plan and stay updated with the current times. While long-form content seems passe, engaging short-form of video content is the preferred choice of consumers.
5. The boom of the creator economy
While the influencer economy has been here for a while, it boomed during the pandemic with many opting to become social media creators. It is now not limited to billionaires or socialities, but regular people who have monetized their hobbies and passion and made them entertaining or useful for consumers. Around 50 million people, as of 2021, identify themselves as creators on social media platforms. And brands are not behind to cash into this economy. Businesses are all set to spend $15 billion on influencer marketing by 2022.
Social media has responded to this influencer boom by making the platforms more accessible and creator-friendly and introducing features like TikTok Creator Marketplace, Instagram Branded Ads, Instagram Collabs, Facebook's Brand Collabs Manager, etc. These tools are optimized to get content creators paid for their work while adding significant value to the platform and making it entertaining for the users.
6. Developing a social audio strategy
The growth of audio platforms like Clubhouse and Twitter Spaces has made marketers eager to explore these features. Hootsuite's 2022 Social Media Trends survey indicated that more than 74% of businesses are planning to invest in audio-only content in the coming year. The majority of businesses seem to think that hosting an audio live stream projecting them as thought leaders is the way to go forward in this category.
The survey also reveals that mostly VPs and mid-size companies are considering getting headstrong into this medium and investing in social audio and thought leadership. That seems sustainable at the moment as it is not the most affordable form of content marketing and hence is largely inaccessible to small businesses.
7. Greater reliance on paid advertising
Hootsuite's 2022 Social Media Trends survey finds that 40% of respondents indicated that there is a decline in organic reach leading to spending more on paid advertising. Increasing the paid advertising budget is the challenge for big businesses, while SMBs listed the decline of organic reach as their biggest challenge. The decline of organic search has been quite steady over the past few years, especially on platforms like Facebook and Instagram.
The average organic reach for a Facebook post is 5.2%. That means that only 5% of your followers get to see your posts if you don't put a paid budget behind sponsoring your content. Irrespective of your budget, you need to start boosting your posts to gain that leverage with your consumers. The social media algorithms obviously push sponsored posts, so that is the way to go forward for brands.
Social media is a dynamic and competitive landscape that is forever coming up with new trends and features. Keeping abreast with the latest developments can greatly boost your social media strategies.
Get impressive SEO results with Citytech! Depending on the scope of the project, expected deliverables, and the services you choose, you can browse through our Pricing Guide for different plans https://www.citytechsoftware.com/seoplan.html